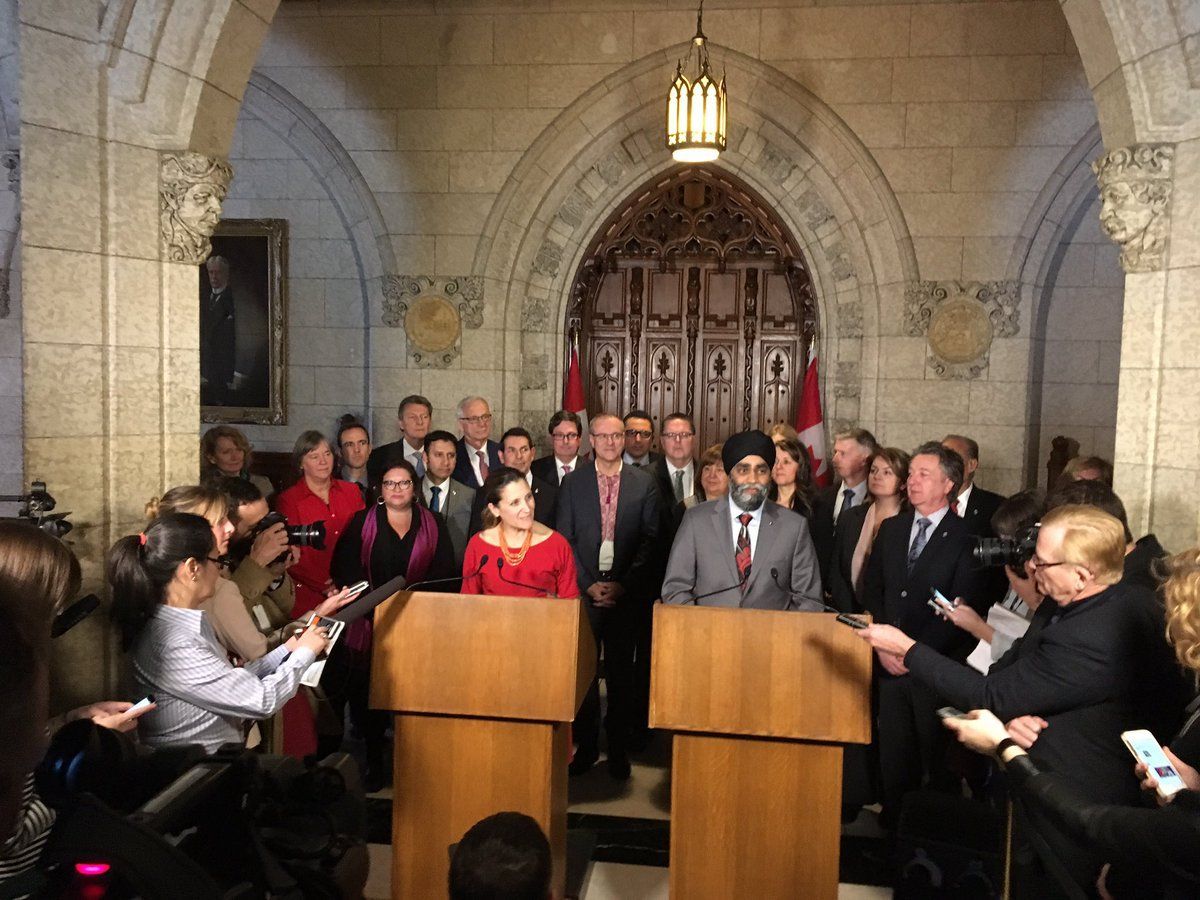 twitter.com/cafreeland
"Together with our allies and the Government of Ukraine, the Canadian Armed Forces will continue to support the professional development and enhance the capabilities of the Ukrainian Armed Forces through a range of training activities such as: small team training, explosive ordnance disposal, military policing, medical training and logistics system modernization," the Canadian government said in a statement.
Through Operation UNIFIER, the Canadian Armed Forces provides military training and capacity-building assistance to Ukrainian Forces personnel in support of Ukraine's efforts to maintain sovereignty, security, and stability.
The Canadian Armed Forces will also be transitioning over time to support strategic institutional reform of Ukraine's defense establishment.
"Canada is unwavering in its support to Ukraine, both in helping to preserve and protect Ukraine's sovereignty, and in providing assistance to Ukraine to implement key reforms. Operation UNIFIER represents a critical piece of our multifaceted support to Ukraine," Chrystia Freeland said. "It supports the professional development of the Ukrainian Armed Forces, who are essential for deterring aggression and creating a safe space for the sustainable social and economic development that the people of Ukraine want and deserve."
Read alsoiPolitics: Canadian troops prepare to leave for Ukraine amid uncertainty over mission's futureSince the start of the training in September 2015, more than 3,200 Ukrainian Armed Forces members have been trained by the Canadian Armed Forces.
The extension of Operation UNIFIER will continue to involve approximately 200 Canadian Armed Forces personnel deployed in Ukraine.
Read alsoLower House of Canada Parliament ratifies FTA with UkraineOperation UNIFIER supports broader government of Canada efforts to advance democracy, human rights and the rule of law in Ukraine through development, financial, humanitarian, and non-lethal military assistance.
Canada has provided a broad range of assistance (development, financial, humanitarian, non-lethal military) to Ukraine, totaling more than $700 million since January 2014.
In particular, Canada has contributed over $16 million in non-lethal military equipment to Ukraine's armed forces.