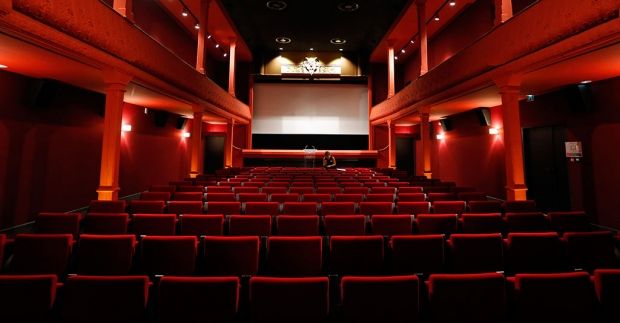 REUTERS
Ukraine is launching the country's first-ever national film awards organized along the lines of world-class events such as the Britain's BAFTAs or Hollywood's Academy Awards, The Hollywood Reported wrote.
The first edition of the Ukrainian National Film Awards — organized under the auspices of a new Ukrainian Film Academy that was announced in February — is designed to "celebrate the achievements of Ukrainian filmmakers."
Both the awards and the national academy have been founded by Ukraine's leading annual film showcase, the Odesa International Film Festival, the eighth edition of which is due to take place in Ukraine's Black Sea port city July 14-22, 2017.
Nominees for the National Film Awards will compete for the top prize, a Golden Dziga — named after Dziga Vertov, director of groundbreaking classic 1929 film Man with a Movie Camera, acknowledged as one of the world's all-time best documentary films.
Organizers say the new award embodies "artistic aspiration and continuous development."
Filmmakers will compete in 14 categories, including best film, director, actors, supporting roles, cinematography, production design, screenplay, composer as well as awards for documentary and animated features and shorts and honorary awards for contributions to Ukrainian cinemas in the glitzy awards.
Winners will be chosen by a jury from the Ukrainian Film Academy — which is open to membership by national filmmakers including actors, writers, directors, producers, cinematographers and others as well as distributors, film critics and directors of international film festivals. The academy will also be involved in funding educational programs and organizing film industry promotional events.
Read alsoOscar winners 2017: Full list (photos)In a country in which a festering civil war between government forces and Russian-backed rebels in its eastern provinces has now entered its fourth year, the new awards reflect a spirit of forward-looking national unit.
In the past Ukraine has had a plethora of different awards for various categories of film and filmmakers, but nothing similar to the BAFTA or Academy Award-style awards that many countries in Europe and around the world hold every year.
Viktoria Tigipko, president of the Odesa IFF and founder of the film academy and national film awards, told The Hollywood Reporter: "We believe the Ukrainian film industry has big potential and will do everything to make national cinema an important part of Ukrainian cultural life."
Julia Sinkeyvich, general producer of the Odessa festival and a member of the film academy's advisory board, added: "It might come as a surprise that [currently] the only film awards are made by Ukraine's Filmmakers Union, with just several nominations."