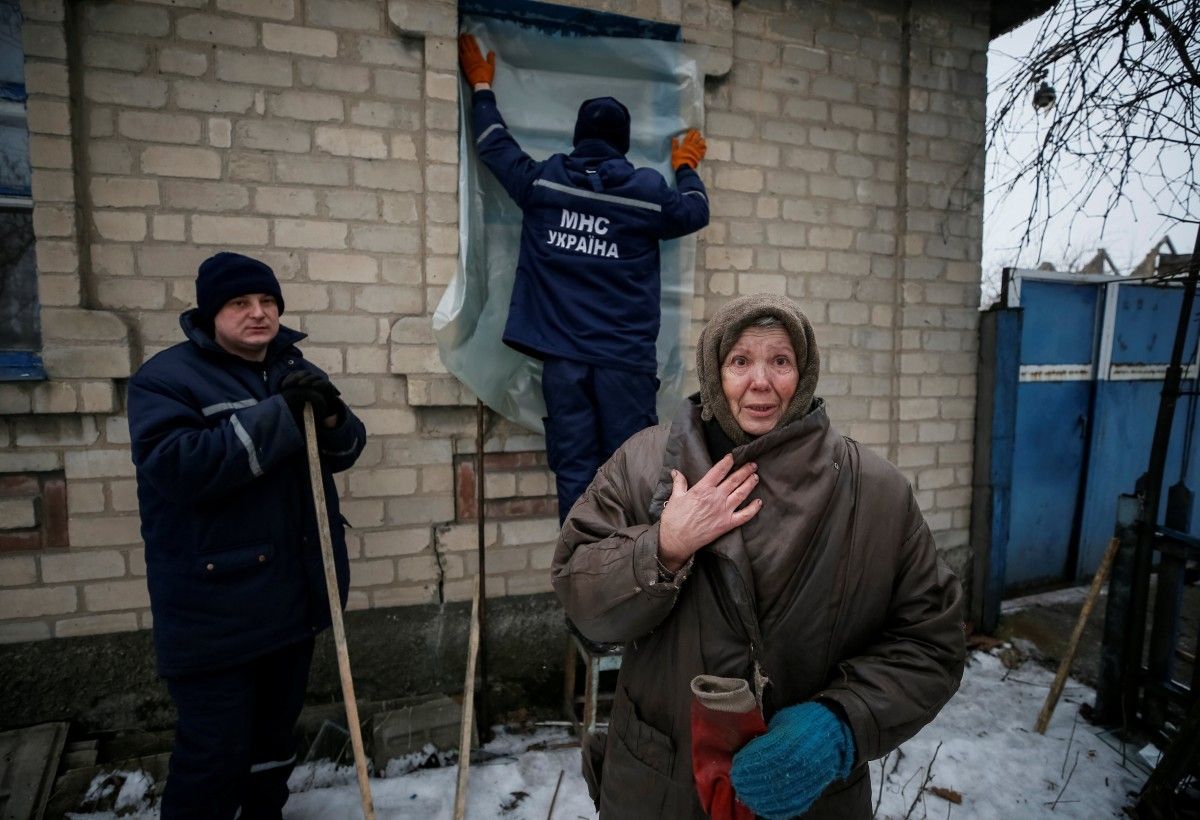 REUTERS
"Lights are on in Avdiyivka. Repair teams have fixed the power lines. However, some minor damage to the cable was revealed during the repair works. It will be mended tomorrow if there is a ceasefire," Chairman of Donetsk Regional Military and Civilian Administration Pavlo Zhebrivsky wrote on Facebook on Monday.
Read alsoNew attacks on Avdiyivka cause blackouts, mobile service irregularitiesUkrainian President Petro Poroshenko has constantly been monitoring the situation with the power and water supply in the town, Zhebrivsky added.
As UNIAN reported earlier, Avdiyivka's 110 kV power line was damaged in an attack on March 11, which cut the town off the power grids. Avdiyivka coking and chemical plant and Donetsk water treatment station, which provide the town with the heat and water, had to suspend their operation.
On March 12, repair teams of local power supplier DTEK examined the high-voltage power lines and found out that the lines had been damaged in four places.
On the morning of March 13, there was no power supply in the town, though the heat was provided by the coking plant's thermal power station.