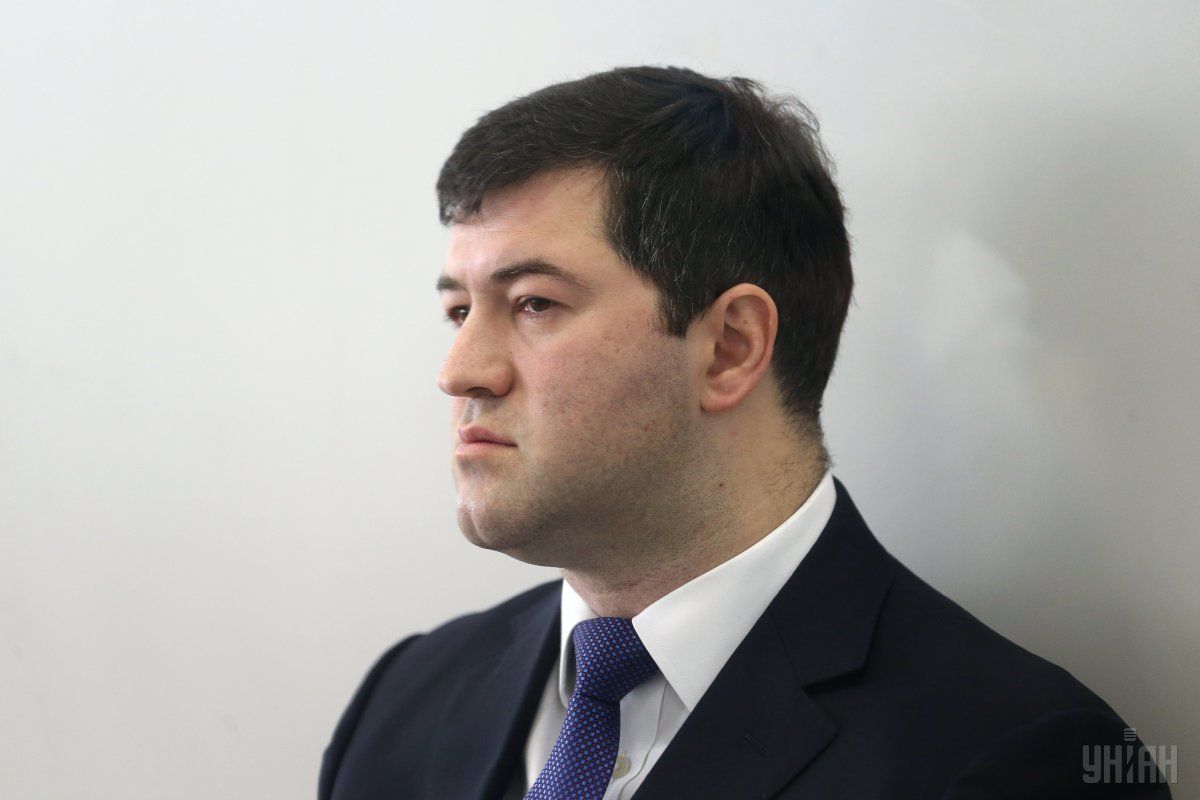 Photo from UNIAN
Asked by journalists, how he could comment on the fact that SAPU [the Specialized Anti-Corruption Prosecutor's Office of Ukraine] instructed NABU [the National Anti-Corruption Bureau of Ukraine] to check the origin of the bail paid for him, Nasirov replied: "With great pleasure. Let them check it ... I did not fully agree with the decision of my relatives, but they decided so ... But I'm very grateful to them. Indeed, it would be right and easier for me to defend myself here, having the opportunity to communicate with you, and provide all evidence." Nasirov said before going in for the interrogation at NABU.
"You could look up the origin of the funds in my declaration [of assets]," he added.
Read alsoTax chief Nasirov's wife puts up $3.7 mln bail for himAs UNIAN reported earlier, Kyiv's Solomyansky District Court on March 7 ruled that Nasirov must be remanded in custody for 60 days until April 30, but the judge also granted UAH 100 million bail.
On March 13, Kyiv's appeals court upheld the ruling, refusing to raise the bail to UAH 2 billion.
On March 16, the Specialized Anti-Corruption Prosecutor's Office of Ukraine announced that Nasirov's wife had put a UAH 100 million bail for him. Late in the evening on March 16, Nasirov was released from custody.
Today, on March 17, NABU initiated the verification of the legality of funds deposited as bail.
Read alsoUkraine's chief taxman holder of UK, Hungarian passports - ProsecutorUNIAN memo. According to Nasirov's electronic declaration of assets for 2015, he has $1.160 million, EUR 450,000, and UAH 4.35 million in cash, while his wife – $320,000, EUR 240,000, and UAH 3.1 million.
Nasirov also has UAH 1.677 million in his bank accounts, whereas his wife has UAH 2.884 million.
Nasirov and his wife also own private and leased land, luxury real estate, and cars.