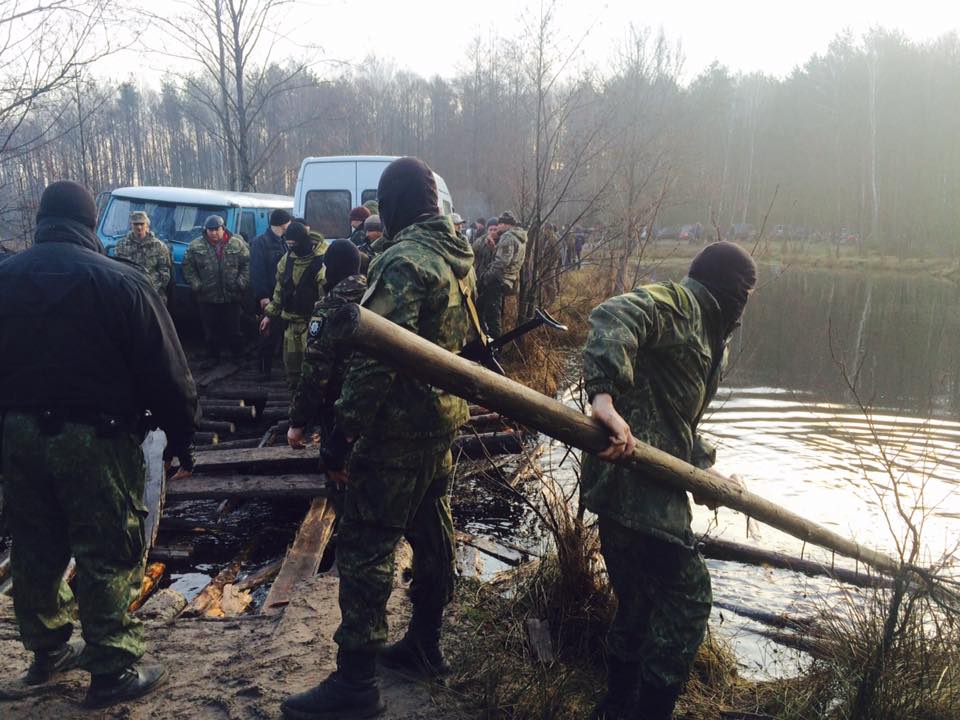 facebook.com/sapelinna
Local residents blocked the movement of police vehicles by dismantling a wooden bridge as the units moved in to stop the illegal mining of amber.
Aggressive perpetrators demanded that the law enforcement officials allow them to continue extracting amber and not interfere with their illegal activities.
Read alsoIllegal amber miners detained with arms, armored hardware in Rivne region (Photos)Through negotiations, the police managed to neutralize the conflict.
After the road was unblocked by the police, the bridge was restored.
During the conflict, no weapons or special equipment were used.
Criminal proceedings were launched into the resistance to police officers on duty.