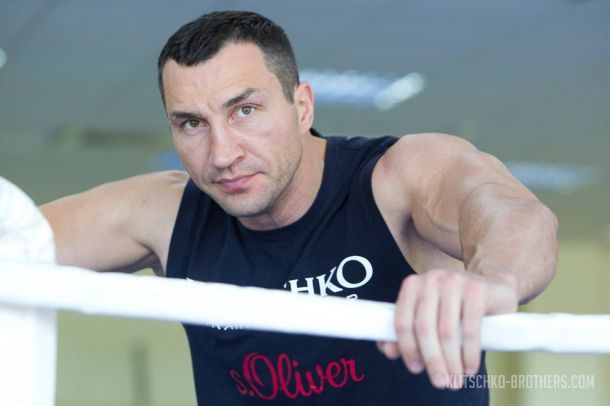 klitschko-brothers.com
The Ukrainian, 41, is making a long-awaited return to boxing as he faces off against the emerging British pretender, The Sun reported.
But Klitschko is the sort of name that would put the willies up any opponent, yet alone Joshua, the hottest young property in the sport.
And 'Wlad the Impaler' has been honing his sizeable frame in Austria as he bids to become the second-oldest fighter to ever win the world heavyweight championship, The Sun wrote.
Klitschko said: "There's so many things, even at this stage of my career, that is being upgraded. So it's getting better and better and more exciting. I am happy about it and I am very fortunate. I've been working for it for a long time and things happen for a reason."
Read alsoKlitschko dreams of farewell fight at Kyiv's Olimpiyskiy arena"I am happy about having AJ as my opponent because AJ needs me and I need AJ to make this event happen. It's simple as this, I just want to win my next fight and to show to myself that I can do it. The hardware of the body you need to prepare it, train it, but the software you need to program it. I know that I can do it," he said.
"I have been doing it for such a long, long time, so the end of the fight is going to be – and I am focused on this – positive for me where I am going to raise my hands and hold the titles. That's my passion, that's my obsession and I want to show to myself that I've still got it," he stressed.
Klitschko has been nothing but complimentary about his opponent Joshua, with the Londoner hoping to truly announce himself on the world stage with a huge win.
Joshua's career has been on a steady upward trajectory and many are tipping him to become one of the heavyweight greats.
But overcoming wily, experienced opponents like Klitschko is part of the journey.