Brawl breaks out between pro-Ukrainian, pro-Russian activists in Odesa (Photo)
On April 10, a brawl between pro-Ukrainian and pro-Russian activists took place near the monument to the Unknown Sailor in Shevchenko Park in Odesa.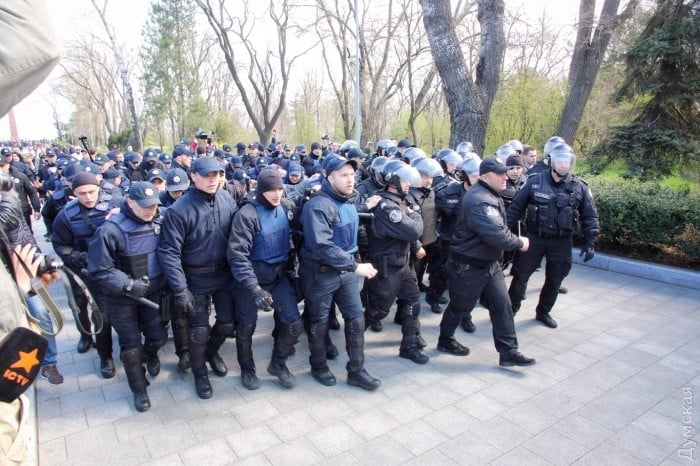 Photo from UNIAN
The police prevented the conflict from developing. Six activists were detained, the Odesa-based Dumskaya newspaper has reported.
After the detention of six activists, another scuffle took place at the monument to the Unknown Sailor. This time, the police detained another 15 activists. One of the detainees had smoke bombs and a gas canister.
Representatives of Ukrainian patriotic organizations, including Serhiy Sternenko, former leader of the Right Sector's Odesa unit, also came to the scene, according to an UNIAN correspondent.
Participants of the rally accused pro-Ukrainian activists of provocation as they branded those who came to the Alley of Glory "separatists."
If you see a spelling error on our site, select it and press Ctrl+Enter