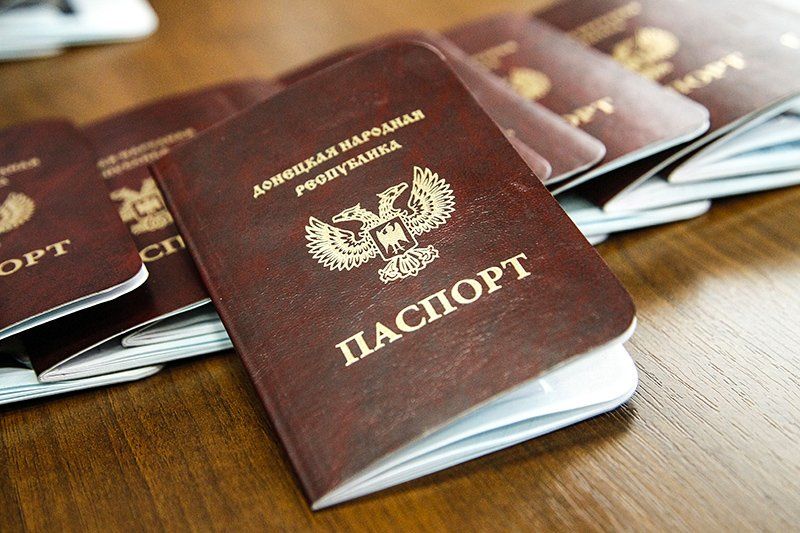 rbc.ru
Upon instructions of Russian curators, "DPR" and "LPR" terrorist leaders gave instructions to heads of the "Defense Ministry" and the "Interior Ministry" of the two formations to ensure the mandatory replacement of Ukrainian passports in the "army corps" and "law enforcement agencies" for the "passports" of pseudo-republics.
It is noted that the process must be completed before May 2017.
As UNIAN reported earlier, the Russian Federation will apply the same migration rules to citizens holders of "passports" issued by the self-proclaimed Donetsk People's Republic ("DPR") and Luhansk People's Republic ("LPR") as to Ukrainian citizens.
Read alsoPutin has little room for maneuver in hybrid war with Ukraine - Atlantic CouncilRussian President Vladimir Putin on February 18 legalized the use of "DPR/LPR"-issued passports and other identity documents, namely birth, marriage/divorce certificates, car registration plates, in Russia. Putin's decree stipulates that the "DPR/LPR" documents are recognized temporarily until the situation in Donbas has been settled.
Ukrainian President Petro Poroshenko said then that the recognition by Russia of fake identity documents issued by the so-called "DPR/LPR" required the strengthening of anti-Russian sanctions, as it proves the Russian occupation of Donbas and violates the Minsk peace agreements on Donbas.