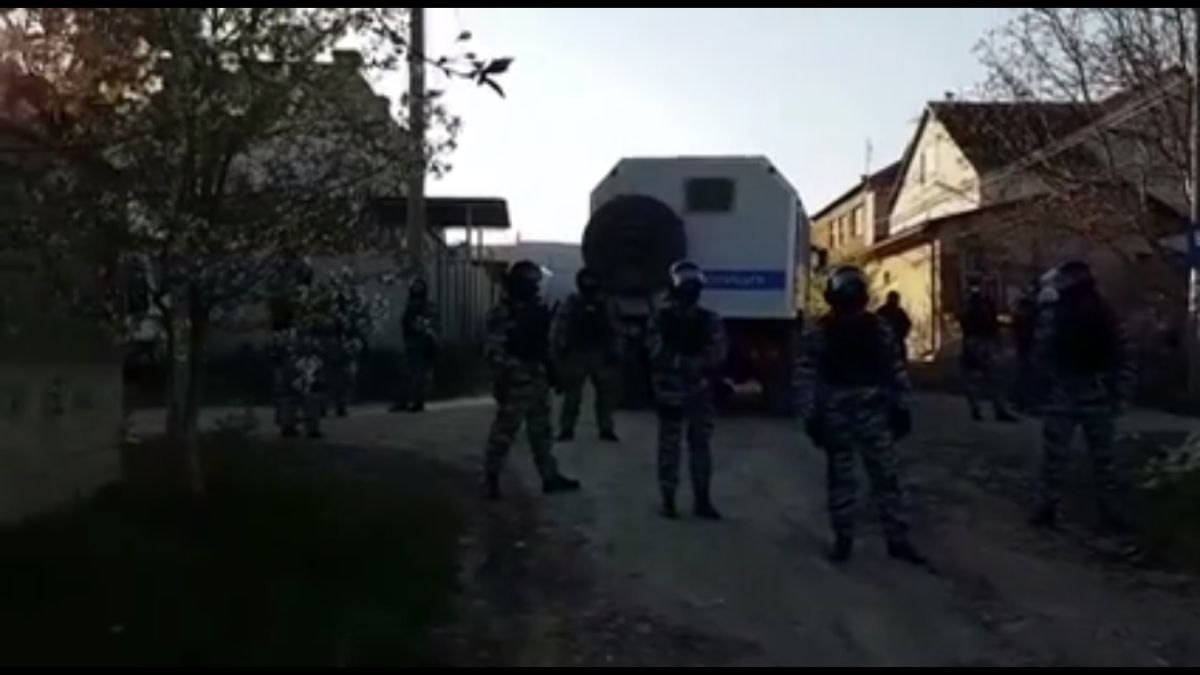 Screenshot from an amateur footage
"Another morning for the Crimean Tatars in Bakhchisaray began with searches. Armed operatives of Russian security forces broke into the houses of Seydamet Mustafaev and Riza Muzhdabaev," the report said.
The operatives did not provide any details regarding the raid while the perimeter was cordoned off by traffic police. Those who come to support their fellow people can be detained for not obeying the "legitimate" demand of the police officers, he wrote.
Later, Namatullaev said that the officers had applied force against the locals.
Read alsoFSB resorts to mafia-style threats against Crimean Tatar detainee in occupied Crimea"One Crimean Tatar lost consciousness after being beaten with police truncheons. Eyewitnesses speak of gunshots. Four Crimean Tatars, who came to support those whose houses were being searched, were detained, loaded into a paddy wagon, and most likely taken to the local police station. The Crimean Tatar beaten with truncheons was taken away by an ambulance."
The National Guard of the Russian Federation together with the OMON (police SWAT force) arrived at the site of the searches. Russian security forces have never practiced this before in Crimea, Namatullaev said.