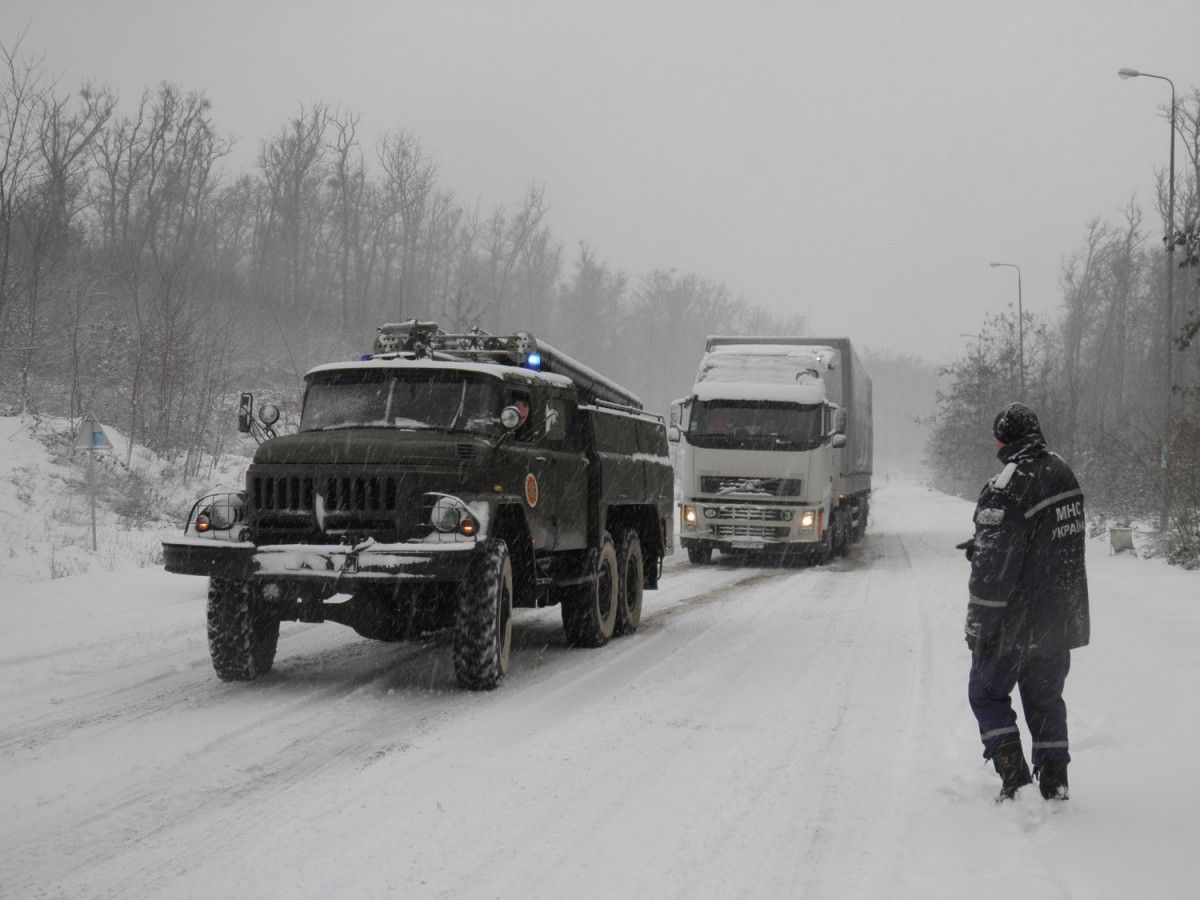 Photo from Ukraine's Emergencies Service
Wet snow makes trees fall and tears power lines apart, cutting houses in villages and towns off the power grids.
According to the State Emergency Situations Service, the electricity is off in 73 localities in Dnipropetrovsk region, 38 in Kharkiv region, 35 in Poltava region, four in Kherson region, one in Kirovograd and Zaporizhia regions each.
Trucks' entry into the city of Dnipro is restricted because of the bad weather; traffic along four highways in Dnipropetrovsk region is limited due to snowfalls and gusts of wind.
What is more, traffic along some roads in Kharkiv region is stalled from time to time.
The weather forecast service says that such late frosts occur approximately once every decade, but it predicts a spell of warm weather already next week.
Some schools in the east are closed, students in the southern city of Mykolaiv will enjoy their "vacations" from Thursday, April 20, the TV news service TSN reported.
Low temperatures in the west of the country have made some municipalities switch on the central heating again.