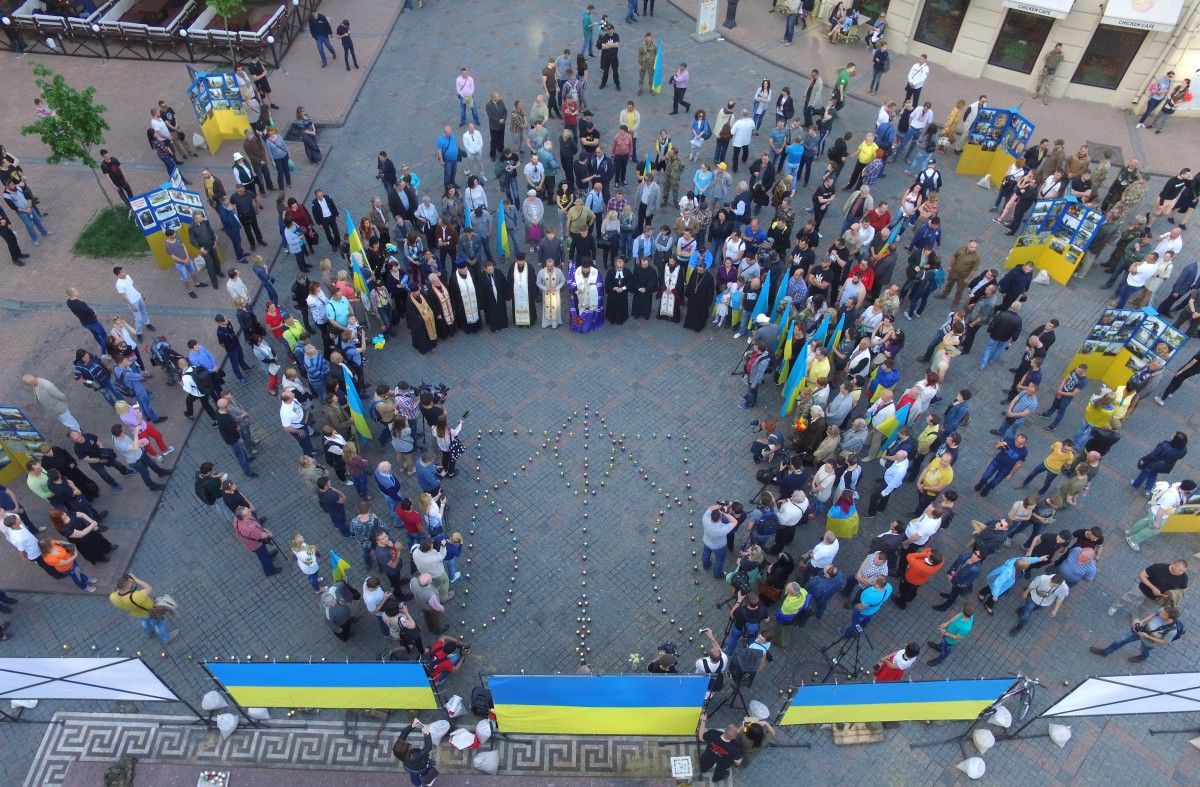 usionline.com
Since the Kremlin-funded Russia Today [RT] and other media quote international reports which gave quite different conclusions, there can be no suggestion that the lies are not deliberate. They are also toxic and are known to have been used to stir up young men and prompt them to go and fight, and many to die, in Donbas, KHPG wrote.
It is likely that the devastating tragedy of that day prevented Odesa from following the scenario in the Donetsk and Luhansk oblasts. 
Within hours of the tragedy, Russian media and officials were pushing a story about an Odesa 'massacre.' 
In Putin's rendition, "Ukrainian nationalists drove defenseless people into the Trade Union building and burned them alive." He said that "the world community has no right to forget about this or allow a repeat of such barbaric crimes in the future." 
Read alsoRussia uses OSCE car blast for propaganda purposes, attempts to blame Ukraine – mediaRussia Today went considerably further, repeating lies told from the outset that people had been beaten to death after they escaped from the building. 
There is a clear attempt to avoid mentioning that the violence originally came from anti-Maidan activists and that the first victim -  Maidan activist Ihor Ivanov – was almost certainly killed by Vitaly Budko, an anti-Maidan activist who can be seen on footage shooting from an automatic rifle. There is video footage showing the original attack on the peaceful march, and the supposedly 'defenceless people' left a large number of bullets from their guns on the roof of the Trade Union building.
Following an international investigation, Russia Today and other propaganda media are continuing to carefully select the footage for airing, adding details that have been totally refuted by the bi-partisan May 2 Group and the Council of Europe's International Advisory Panel.]
Read alsoRussia plotting provocations in Odesa ahead of Eurovision-2017 – Ukraine intel"This is open and deliberate deception since the same media quote both the IAP and the UN Human Rights Commissioner's Monitoring Mission," the report reads.
They are guaranteed to omit details about the frantic attempts by pro-Ukrainian activists to drag over scaffolding and rescue people from the building, and the clear evidence from the reports streamed by journalist Serhiy Dibrov that nobody realized how many people were inside.
It is of particular concern that a Kremlin-funded TV channel broadcasts in the West, grossly misleading its audience.