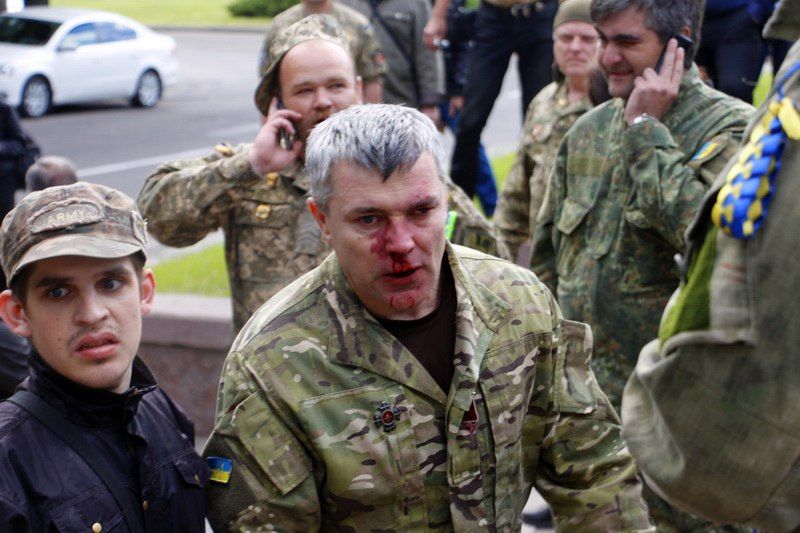 informator.dp.ua
Lutsenko said that eight attackers had been identified and subsequently detained by law enforcers. He also noted that the investigation was underway to "establish an organizer of the attack and the source of "titushky"'s financing.
In addition, the Prosecutor General's Office launched an investigation into possible cooperation between local police forces and street thugs involved in the attack.
"Yesterday, eight "titushky" identified who assaulted the ATO veterans were identified and detained. They will be prosecuted. The investigation is underway to establish an organizer and a source of financing of these 'titushky.' Also, an investigation is being carried out into the shameful cooperation of the employees of the National Police with the "titushky." They will bear responsibility for this," he wrote.
Read alsoRussia funds and manages conflict in Ukraine, leaks show – Atlantic CouncilAs UNIAN reported earlier, on May 9, clashes arose between ATO veterans and the security forces and police during a march of the representatives of the Socialist Party and the Opposition Bloc party to the Monument of Glory in Dnipro.
Police forces used batons, leaving several ATO veterans injured, with one of the veterans being taken to a hospital in an ambulance with a fractured skull. As explained by law enforcers, the conflict began as the Socialists walked in a column with the pink banners of their party. They did not react to the request not to fly them. Several ATO veterans also stopped the column of people organized by the Opposition Bloc, also heading toward the Monument of Glory.
Read alsoMay 9 parade in Russian-occupied Donetsk: Old aircraft, terrorists as "heroes"A skirmish between ATO veterans and "titushky" erupted at this moment. In total, 15 people were taken to police units, while 14 people, including eight participants in the event and six policemen, were injured.