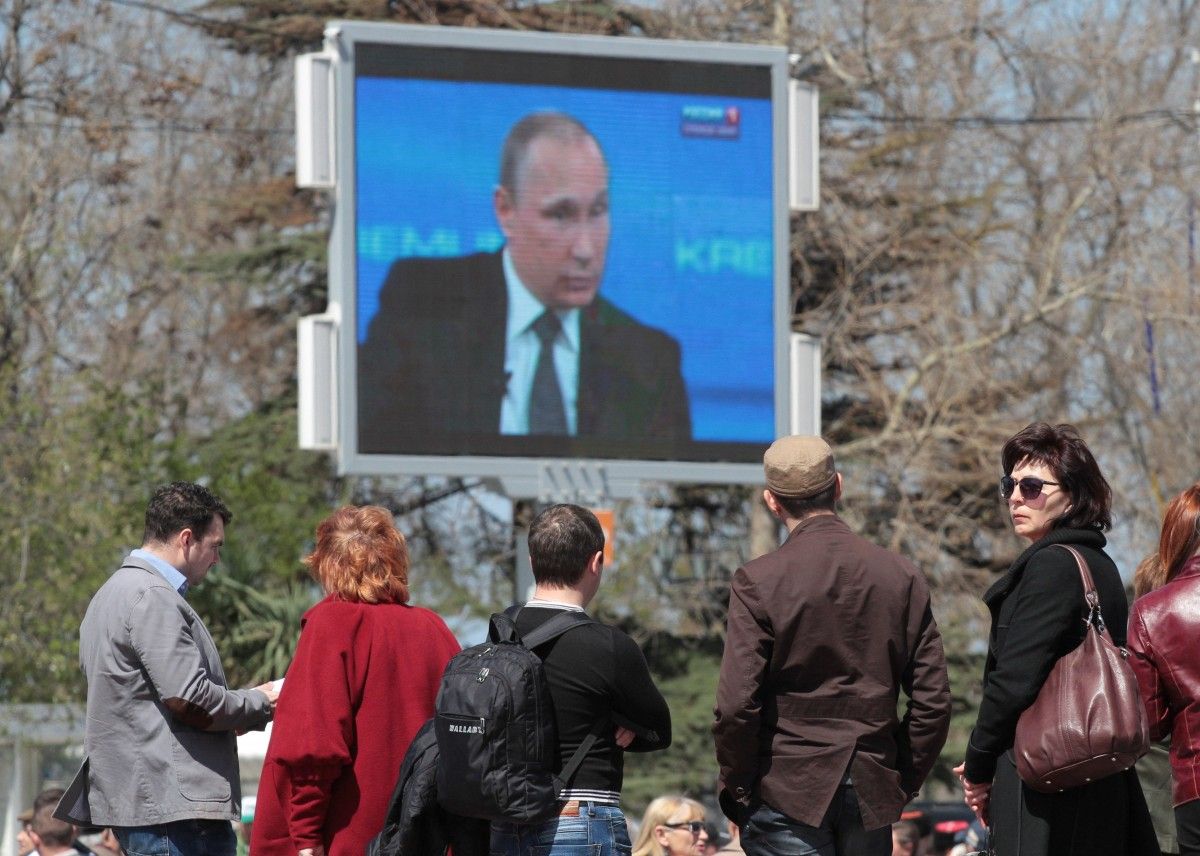 REUTERS
He noted that it was about the period since the beginning of the Russian occupation of Crimea.
"The occupiers do not conduct these searches to find something, but simply to intimidate people... About 20-30 people in masks break into the house, make everyone lie on the floor and start to destroy everything. It looks like they allegedly attacked a hotbed of terrorism," Dzhemilev added.
He said that, according to inaccurate data, more than 50,000 Crimean residents, of whom about 20,000 Crimean Tatars, who make up only 13% of the population, were forced to leave the peninsula and settle on mainland Ukraine.
Read alsoSearches underway in Crimean Tatars' homes in occupied Crimea's BakhchisarayDzhemilev recalled that May 18 marks the 73rd anniversary of the deportation of the Crimean Tatar people. According to him, today the occupiers are doing everything to force the Crimean Tatars to leave their land again.
He also said that the study of the Ukrainian language in Crimea was "reduced to zero".
In addition, the leader of the Crimean Tatars stressed that the biggest tragedy was the change in the demographic composition of Crimea.
"According to official data of the Kremlin-controlled authorities of the peninsula, 170 people were brought from Russia to the territory of Crimea. But in fact, according to various estimates, about half a million Russian citizens were brought," Dzhemilev said.
He recalled that this was a "gross violation" of Article 49 of the Geneva Convention on the Status of Occupied Territories, and it "falls under the category of war crimes".