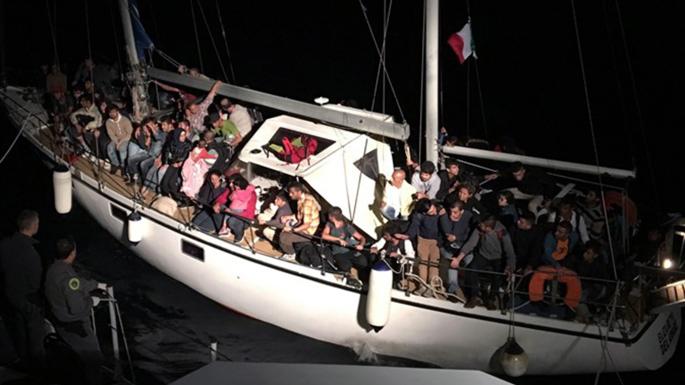 Ukrainian smugglers use luxury yachts to bring illegal migrants into EU / Times
According to the border agency and Italian authorities, more than 2,000 have made the trip since the beginning of 2016, reads the report.
The multi-million pound operation sees the gangs – believed to be former members of the Ukrainian army – charge thousands for the journey which takes three or four days.
According to Louise Callaghan of The Sunday Times, migrants are taken to Izmir on Turkey's Aegean coast before sailing via Malta or Sicily, sometimes picking up more passengers in Greece.
Read alsoSeven suspected Ukrainian illegal immigrants detained in UK – mediaAnd according to The Times, in the last month eight Ukrainian people smugglers were arrested in Sicily after their yacht was intercepted, while another six were arrested in Malta and Crete – both groups ferrying some 30 migrants from South Asia, Africa, and the Middle East.
However, there were a reported nine successful trips last year which evaded the Sicilian authorities.
Most migrants attempt the perilous journey on flimsy inflatable boats provided by smugglers that are barely equipped to make it to international waters.