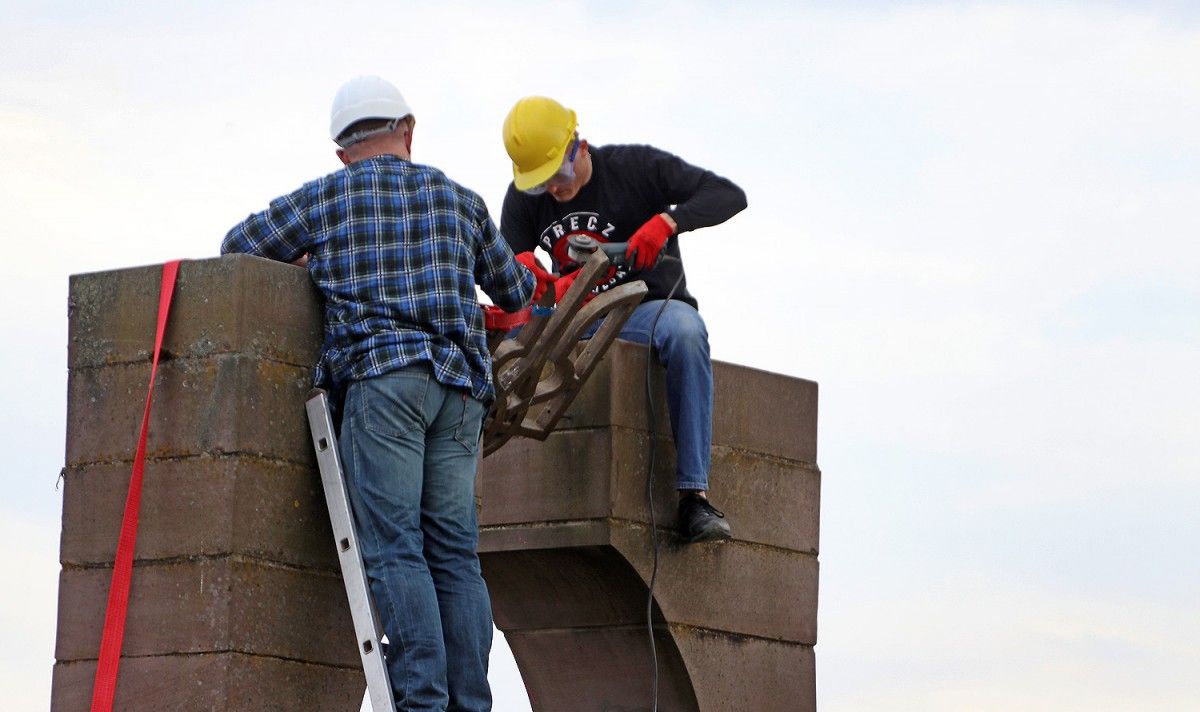 portalprzemyski.pl
"As for yesterday's conversation with Jaroslaw Szarek, head of the Polish Institute of National Remembrance. The most important: we have agreed to hold a meeting of competent representatives in early June to resolve the issue of Ukrainian and Polish monuments. This should be dealt with by authorized state bodies, not by public activists or local authorities," Viatrovych said.
Read alsoSBU chief: Russia infiltrates agents into Ukrainian patriotic organizationsAs was reported earlier, the monument set up 23 years ago in honor of the Ukrainian Insurgent Army (UPA) in the cemetery of the village of Hruszowice, Poland, which had earlier been vandalized, was demolished on April 26, after the local authorities had upheld the appeal by nationalist organizations who claimed the monument had been "built unlawfully."
The Ukrainian Institute of National Remembrance will also ask the state interdepartmental commission for commemorating the fallen ATO troops, victims of war and political repression to suspend the issue of permits for the search of burial sites and maintenance of Poland's sites of commemoration in Ukraine.
The Institute has also appealed to local self-government agencies to stop considering any requests from Polish state institutions, individuals or public organizations for permits for the installation of new Polish monuments and memorials, or the restoration of existing ones.
Read alsoMonument to UPA fighters demolished at Polish cemetery: Authorities claim "illegal construction""The destruction of the UPA soldiers' mass grave in Hruszowice is the 15th act of vandalism in the sites of commemoration of the Ukrainian people in Poland since 2014. These cases are not being investigated by Polish law enforcement agencies. Polish authorities do not restore the destroyed monuments. There were four acts of vandalism in the same period to destroy Polish sites of commemoration in Ukraine, and every time the Ukrainian authorities restored memorial objects in their original form as soon as possible, and criminal cases were opened on the facts of vandalism," the Institute stressed.
Read alsoUkraine suspends validation of Poland's memorials in return of UPA monument demolitionAt the same time, the Institute says it is ready to resume cooperation with Polish partners once all the facts of the destruction of the Ukrainian sites of commemoration that were recorded in 2014-2017 have been investigated openly and transparently, and all those guilty are punished. Another condition set forth by the Institute is that all the destroyed Ukrainian monuments be repaired at Poland's expense along with their further validation.