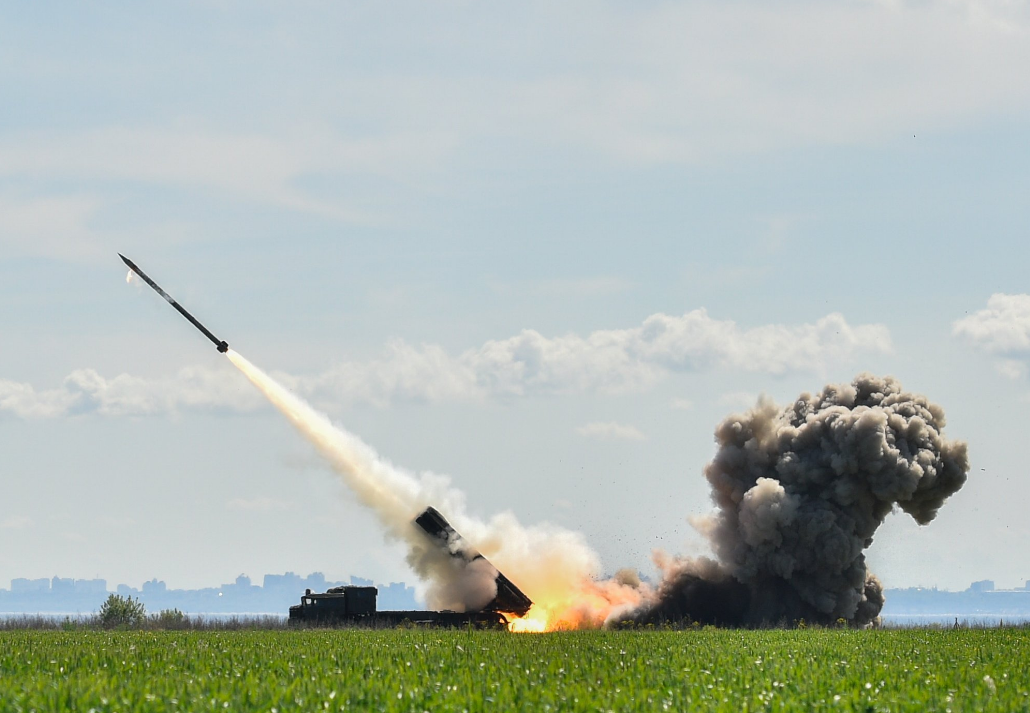 The rocket is designed to hit different types of targets / twitter.com/stsegolko
"Successful testing of a new Ukrainian-made rocket is just over. All the components of the rocket are produced by Ukraine. This is our common success!" he tweeted on Friday, May 26.
The president arrived at the testing range where the event took place from Odesa region in the country's south, where he was on a working tour on the same day, presidential press secretary Svyatoslav Tsegolko said on Facebook.
The rocket is designed to hit different types of targets. The warhead, engine and control system of the rocket are of Ukrainian production. Over 10 enterprises of the Ukrainian defense industry were involved in its manufacture. The testing has demonstrated the high-precision features and reliability of the control system of the rocket.
The Ukrainian president thanked the chief engineer and servicemen who were involved in the trials.
"I greet you with the successful completion of the testing. I wish it could be put into service as soon as possible," said.
The event was also attended by Minister of Defense of Ukraine Stepan Poltorak and Secretary of the National Security and Defense Council of Ukraine Oleksandr Turchynov.