Passenger train hits rail freighter near Khmelnytsky: 6 injured (Photos)
The passenger train bound from Kyiv to Kamyanets-Podilskyi on Saturday, May 26, collided with a cargo train while the latter sat idle at a railway station.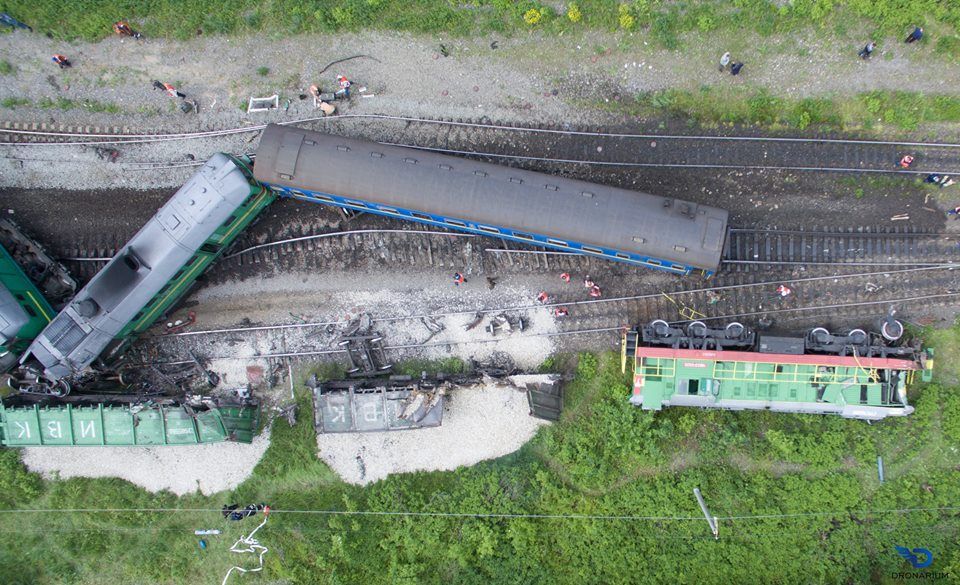 Dronarium
Six people are reported to have been injured in the collision, including three children.
The passenger carried a big group of children going for an excursion to Kamenets-Podilskyi.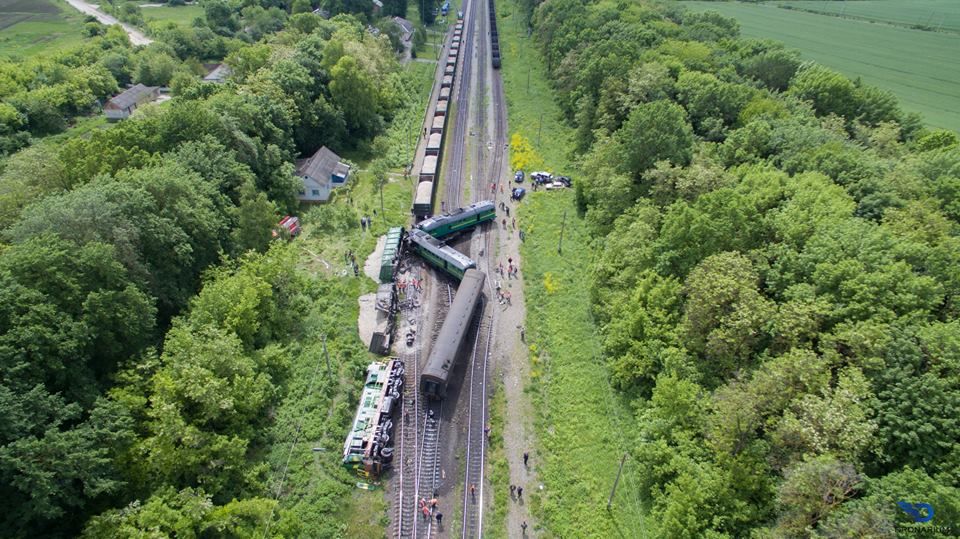 Dronarium
No life-threatening injuries have been reported.
Criminal proceedings were opened under Part 2 of Article 276 (violation of safety rules in transport operations) of the Criminal Code of Ukraine.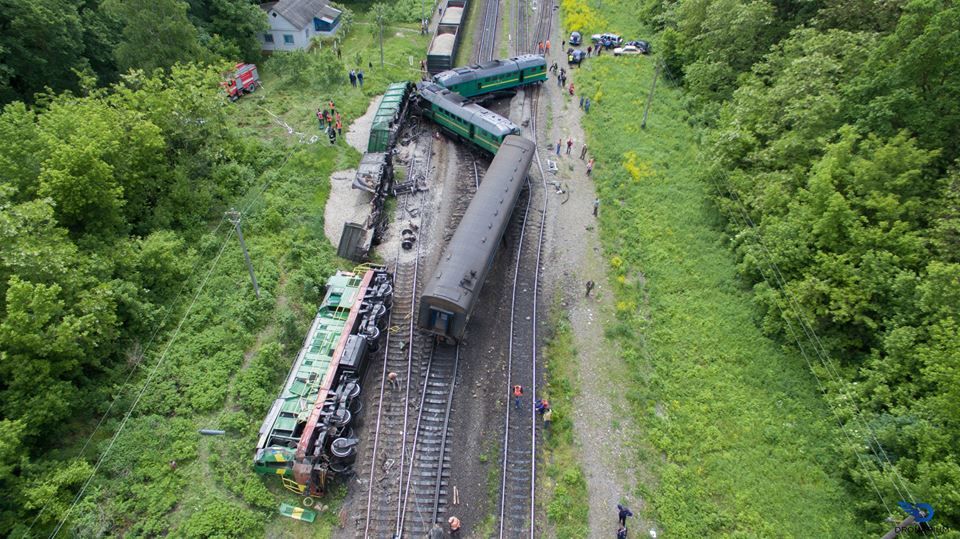 Dronarium
Bird's eye view photos of a large-scale accident shot from drones were later published by Dronarium. 
If you see a spelling error on our site, select it and press Ctrl+Enter