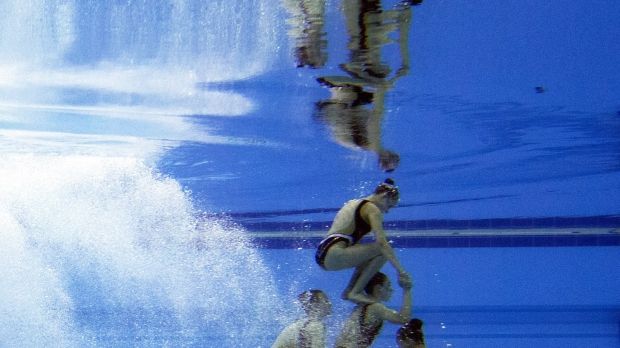 baku2015.com
Ukraine collected 183.8718 points in the Team routine, in front of Spain (178.8717) and Kazakhstan (161.2293), Swimming World reported.
The Ukrainian girls maintained their great form in the Combination with 90.6001, only a small margin in front of the country's team (89.4668). Again Kazakhstan completed the podium with a bronze medal and 81.2334 points.
The same order, Ukraine, Spain and Kazakhstan remained the same for the Highlight routine.
Read alsoHighs and lows of Ukraine sports in 2016In the duet events, Ona Carbonell of Spain together with partner Paula Ramirez took gold in 183.3240, defeating favorites Anna Voloshyna/Jelyzaveta Yakhno (UKR, 180.1179) and Iryna Limanouskaya/Veronika Yesipovich (BLR, 164.9066).
Japan's Abe Atsushi/Adachi Yumi were the strongest in the mixed event (170.829), while Spain's Berta Ferreras/Pau Ribes ranked second (165.9406) and Amelie Ebert/Niklas Stoepel of Germany third (137.9170).
Home star Carbonell triumphed with her Solo routine (182.9792). Ukraine's Voloshyna came second (181.6459) and Szifi Kiss (HUN) took bronze (156.9575).