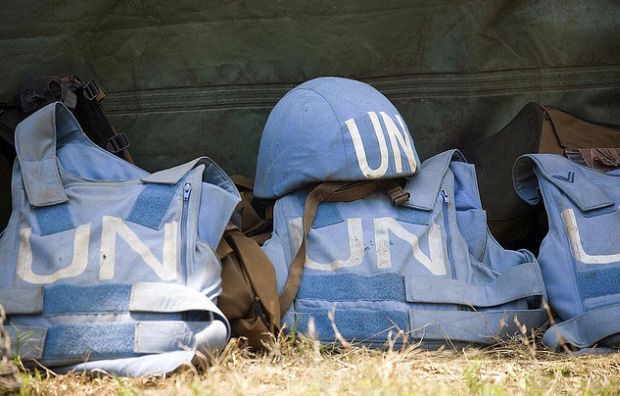 http://www.un.org/
"Despite the ongoing hostilities in the east of our country, Ukraine continues to fulfill its international obligations on participation in UN peacekeeping operations. In 2016, three rotations of national contingents (DR Congo, Liberia, and Kosovo) was conducted," reads the statement published in the Narodna Armia publication of the Ministry of Defense on Monday, the day the country marks the International Day of UN Peacekeepers.
"Our country is very proud that Ukrainian military continue to perform with dignity their peacekeeping tasks, remaining a worthy and integral element of international peacekeeping forces," the official is quoted as saying.
Read alsoHug: Deployment of armed mission in Donbas should be taken by OSCE Permanent CouncilCurrently, 448 Ukrainian peacekeepers are serving as part of nine peacekeeping operations under the auspices of the United Nations, the North Atlantic Treaty Organization (NATO), as well as in Joint Peacekeeping Forces in Moldova's unrecognized region of Transnistria.
Last year, Ukrainian peacekeepers returned from their mission in Cote d'Ivoire.
Since 1992, some 42,000 Ukrainian troops have participated in 25 international peacekeeping missions across the globe. Fifty-four Ukrainian peacekeepers lost their lives during service.