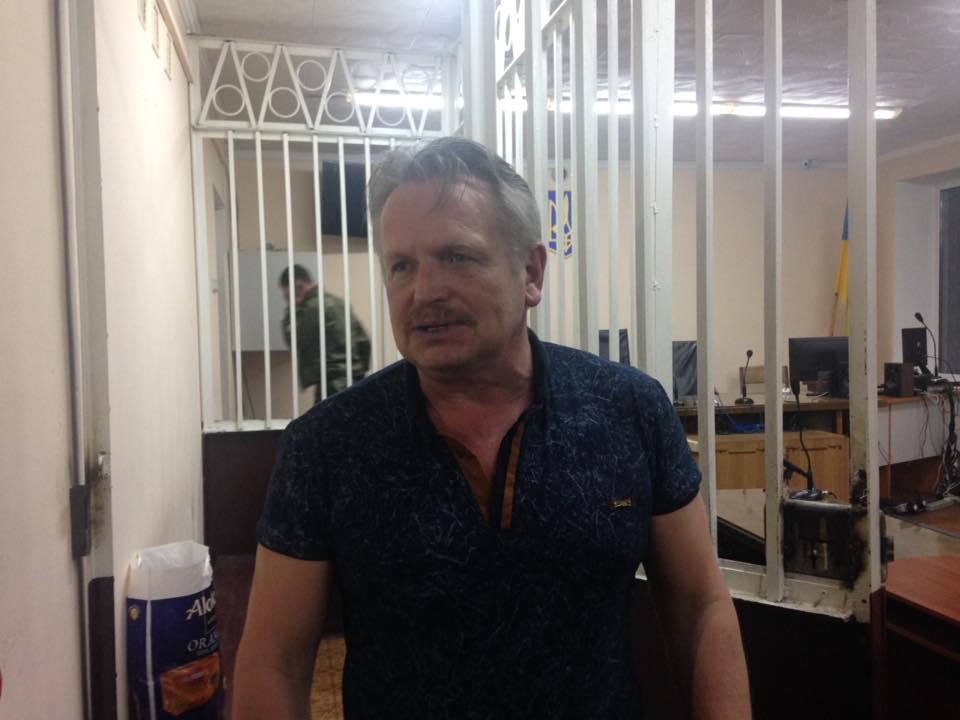 Ukraine court acquits ex-"coal minister" from "LPR" / Facebook Olha Reshetylova
The main reason was that the prosecutors had provided insufficient evidence of Baranov's involvement in the creation of a terrorist group. Baranov and his defense proved in the court that he had become a "minister" at gunpoint.
"The court has tried Baranov Serhiy Oleksandrovych on charges of committing criminal offenses under Part 1 of Article 109, Part 2 of Article 110, Part 1 of Article 258-3 of the Criminal Code of Ukraine. [He must be] declared not guilty and acquitted due to the lack of evidence of committing these criminal offenses," judge Valeriy Kovaliov read out the court ruling.
Read alsoUkraine's envoy in Minsk: All "DPR"/"LPR" sites need to be blockedAt the same time, the prosecutors demanded 10-year imprisonment for the defendant. The prosecutor's office has already stated it will appeal this decision.
While the investigation and trial were held in the past 26 months, the prosecutors changed twice, and there were four reshuffles of the panel of judges.
Footage where "Minister of Coal Industry" of the "LPR" Baranov is speaking about the state of the coal industry in the occupied areas in Luhansk region in an interview with a local TV Channel is also available on YouTube.
UNIAN memo. Baranov headed the "ministry" created by Russian-backed militants in May 2014 with the support of the then "LPR" "head" Valeriy Bolotov to illegally seize Ukrainian coal assets in that region. Late in August 2014, he was in charge of the coal enterprises in the temporarily occupied territory of Ukraine, managing them on behalf of the occupying authorities.