Ukrainian language out of curriculum in "DPR" schools - transition to Russian completed
The Russian-backed self-proclaimed authorities of the "Donetsk People's Republic" ("DPR") have announced a complete transition from the Ukrainian language into Russian language in all educational institutions located in the militant-controlled areas of Donetsk region, "DPR leader" Alexander Zakharchenko said, according to one of the pro-militant online resources.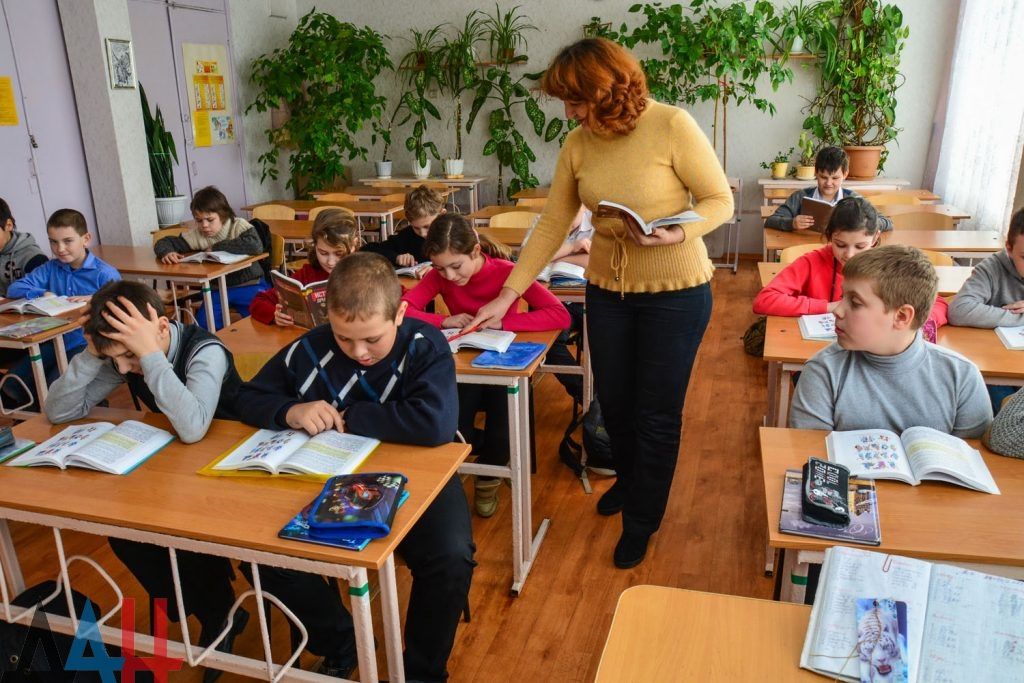 Photo from a pro-militant website
"The "DPR" has gradually passed the transition to the Russian language in its education institutions for the past three academic years," he said.
Zakharchenko claims that the process began in 2014. Then, according to him, 50% of students were studying in Russian, while in 2015, their number amounted to 88%. As of today, this figure has reached 100%, he said.
Read alsoChildren in east Ukraine need urgent support to overcome trauma of volatile conflict – UNICEFEarlier, the "DPR" said that the Ukrainian language would become optional in the schools of the self-proclaimed "republic".
If you see a spelling error on our site, select it and press Ctrl+Enter