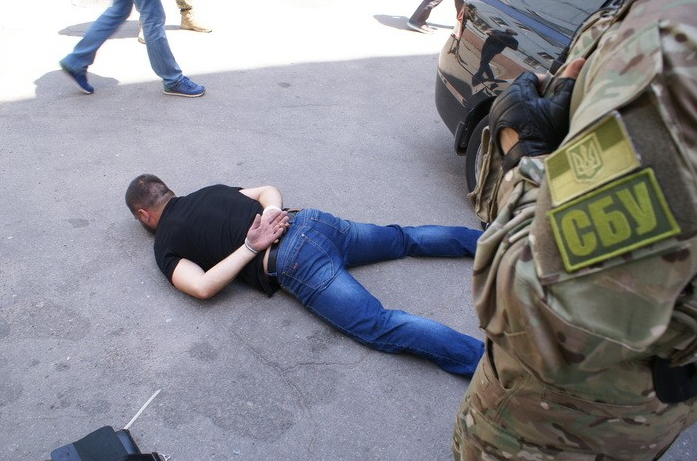 SBU press service
Law enforcers have established that the gang was set up from former members of the Berkut police task force and several police officers on active duty.
The attackers would use the informants' tips to spot and attack citizens with large amounts of cash.
After that, the attackers sporting police uniform would come to the premises of their victims and rob them at gunpoint.
Read alsoSecurity company vehicle ambushed in Kyiv, bag with cash stolenThe SBU detained three gang members as they were attempting another robbery at the local resident's apartment, where they intended to seize a hundred thousand hryvnias.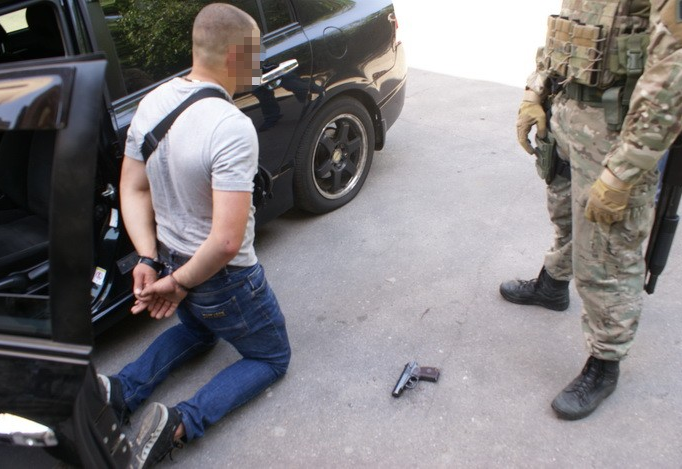 SBU press service
The operatives of the Security Service of Ukraine say enough evidence has been collected of the group's involvement in a whole series of robberies in Zaporizhia.
Criminal proceedings were initiated under Part 2 Article 187, Part 3 Article 368 of the Criminal Code of Ukraine. All six perpetrators have been issued suspicion notices. Their criminal acts can be re-qualified to Article 257 - "banditry". Investigative and operational actions are underway.