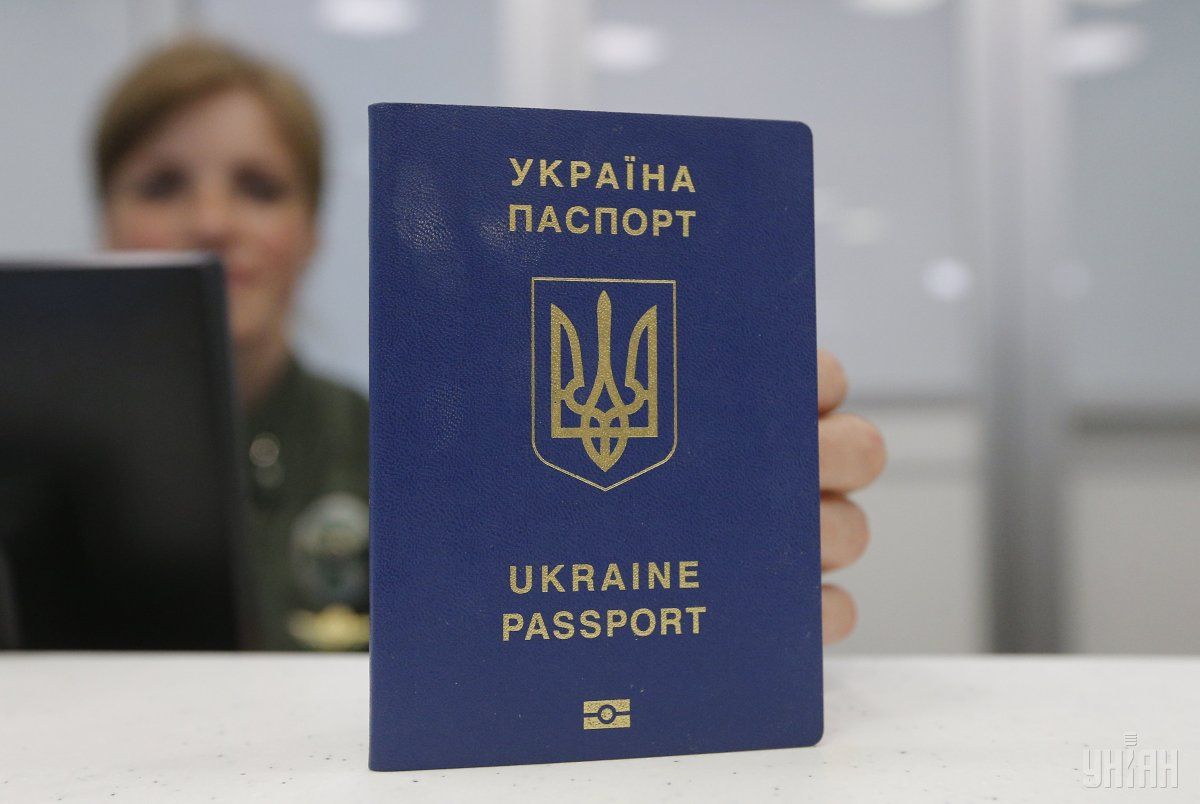 Photo from UNIAN
The liberalized regime entered into force on June 11, allowing Ukrainian citizens who have biometric passports to enter all EU member states other than Ireland and the United Kingdom without a visa for up to 90 days during any 180-day period. It also applies to four Schengen Area countries that are not in the EU: Norway, Iceland, Liechtenstein, and Switzerland, RFE/RL reported.
Poroshenko met with his Slovak counterpart, Andrej Kiska, on the Slovak-Ukrainian border, opening a symbolic "door to the EU."
Read alsoPoroshenko, Kiska open symbolic "door" to EU at Ukrainian-Slovak border (Photo)"We have waited so long for this," the Ukrainian president said at the Uzhgorod border crossing in Zakarpattia region. "I am sure that this day, June 11, will go down in the history of Ukraine as a final exit of our country from the Russian empire and its return to the family of European nations. "Welcome to Europe," Kiska told the crowd attending the event. "I want to call on you to continue carrying out reforms."
"The visa-free regime for Ukraine has started! Glory to Europe! Glory to Ukraine!" Poroshenko earlier wrote on Twitter after hundreds of Ukrainians crossed the EU border.
"Flights to Warsaw, Budapest, Frankfurt, and Munich have successfully landed and passed passport control;) #Bezviz – just the beginning!" Foreign Minister Pavlo Klimkin cheered on Twitter.
Thousands of people had crossed the border into EU countries by midday, the Ukrainian Foreign Ministry's consular department wrote on Twitter.
Ukrainian travelers arriving in Brussels on June 11 said they were pleased with the ease with which they could now travel to Europe and the greater integration with the EU that it represented.
"It feels very good when you can travel without any restrictions when you just need to have a passport and that's all. That feels very good," Ukrainian student Inna Teryokhina told RFE/RL at Brussels Airport.
Read alsoFirst visa-free train departs from Kyiv to Przemysl (Photo)Ukrainian border officials said they are expecting a 30 percent rise in passenger traffic at control sites along the frontier with the new regulations.
Mykola Tochytskyi, the head of Ukraine's mission to the EU, told RFE/RL outside the European Parliament in Brussels on June 11 that "for Ukraine, today is a big day."
"It is not only about celebration; it is also a confirmation of our stand[ing]. To be with Europe. Not only outside of the region, but to be with Europe, to be a partner [who had] implemented all the benchmarks when it was decided to go for the visa-free regime," Tochytskyi said.
In a message on Twitter posted on June 11, European Council President Donald Tusk wrote, "A day to remember. Visa free travel for Ukrainians now a reality. Bringing us closer together."
In a video address, EU Commissioner for Enlargement Johannes Hahn said that visa-free travel was achieved after "a long process but finally the reform efforts paid off."
"This is a real milestone proving that the European Union delivers on its promises," he said. "Ukraine's commitment to the reform process will always result in tangible benefits for the citizens. This should be a motivation to stay on the reform course."
"Today, we bring down a barrier between the people of Ukraine and the people of the European Union," EU foreign policy chief Federica Mogherini said in a video address released late on June 10.
"It will create new opportunities for all of us, strengthening our economies, or security, and our friendship," she also said. "And this is what our partnership is all about: making a difference to our citizens' everyday life."
Hugues Mingarelli, head of the EU delegation to Ukraine, said at the ceremony that Ukrainians will be able "to travel to 33 countries of West Europe without any visa requirements."
Mingarelli said the visa-free regime was "just the first step" toward "intensifying relations" between the EU and Ukraine.
Poroshenko said on June 10 as he counted down the final 12 hours before the start of the travel regime that he believes Ukraine will become a member of both NATO and the EU, and that "nothing, nobody will ever stop us."
"The words 'back in the U.S.S.R.' will be heard only listening to The Beatles," Poroshenko said. "We will never return to the Soviet Union because we, a proud and free democratic nation, return to the family of European nations."
He said the "last sound of the countdown" will mark "the fall of not the concrete Berlin Wall but the paper curtain that has been separating Ukrainians from the European family for years."
Read alsoOver 1,100 Ukrainians already cross border with EU countries without visas"We must return Ukrainians their history. That is why today's decision of the EU is so important. A long process has been completed. First of all, it goes about the return of Ukraine to its historic place among the European countries, not only about the visa-free border crossing," Poroshenko told the 1+1 television channel.
Poroshenko's predecessor, Viktor Yanukovych, was pushed from power in 2014 by massive pro-European protests after he scrapped plans for a deal to tighten ties with the EU. Russia then seized control of Ukraine's Crimea region and fomented separatism in eastern Ukraine, where a war between Russia-backed forces and the government has killed more than 9,900 people.
Much of present-day Ukraine was part of the Russian Empire beginning in the 17th century, and Ukraine was under Moscow's thumb as a Soviet republic for most of the 20th century. It gained independence in the Soviet collapse of 1991.