SBU and BYUT lawmakers fought in Naftogaz
There were no injured people
The seizure of documents keeps on in the center of Kyiv in office of Naftogaz NJSC.
According to an UNIAN correspondent, employees of the Security Service of Ukraine (the SBU) and investigator of the investigation department of the SBU, who carries out the seizure of the documents, are in the assembly hall of the company now.
The employees of Naftogaz NJSC do not have concrete information, what documents are confiscated. The SBU employees deny to say to journalists, what document will be confiscated.
SBU employees and near 20 lawmakers from the BYUT, particularly Sergiy Vlasenko, are in Naftogaz NJSC now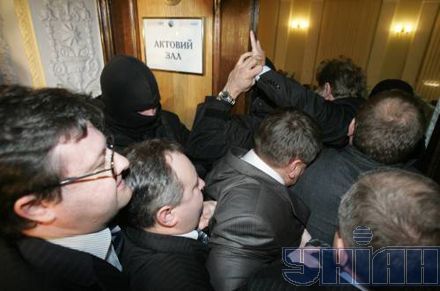 According to chief of press office of Naftogaz NJSC Valentyn Zemlyanskyi, chairman of the board of Naftogaz NJSC Oleh Dubina are on the sick-list. There were no actions in his room today.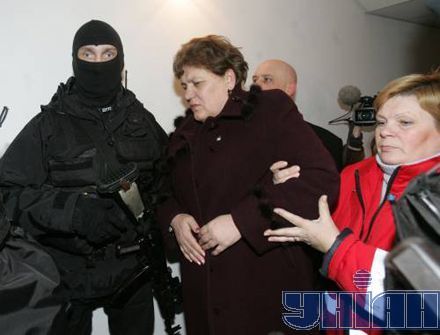 The main events took place around deputy chief accountant of Naftogaz NJSC Maria Kushnyr. The SBU employees blocked her cabinet. There is information that the SBU representatives came to the work place of M. Kushnyr, because she avoids giving evidence concerning the case.
At the same time S. Vlasenko affirms that M. Kushnyr gave evidence during 3.5 hours in the SBU yesterday.
According to an UNIAN correspondent, there was a little scuffle among the SBU employees and BYUT lawmakers in the premises of the Naftogaz NJSC. The scuffle took place when the SBU employees carried out the seizure of the documents in the assembly hall. There were no injured people.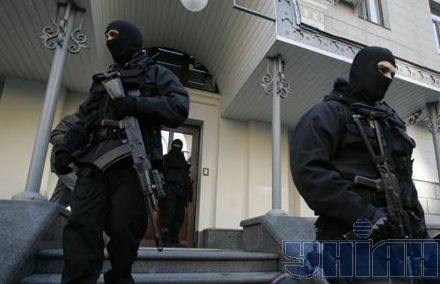 If you see a spelling error on our site, select it and press Ctrl+Enter