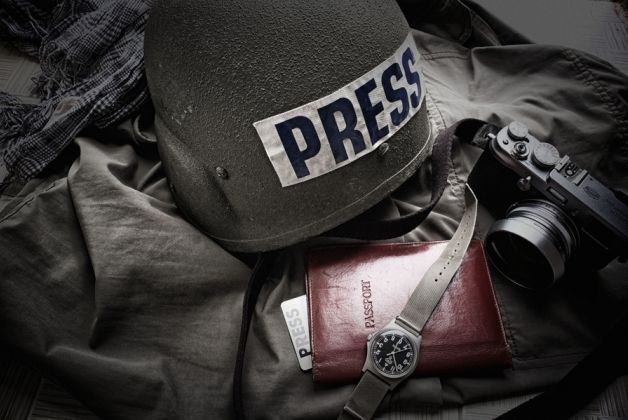 pressemblem.ch
The Ukrainian correspondent, who has been reporting from Donetsk for Radio Svoboda, Dzerkalo Tyzhnya, Ukrayinska Pravda and Ukrainian Week under the pen name of Stanislav Vasin since 2014, went missing on the day he was supposed to send material to Radio Free Europe/Radio Liberty, reports said. The reports, which allegedly showed life in the self-proclaimed Donetsk People's Republic, never arrived, NUJ reported.
Family and friends of the journalist told media that since June 3 Aseyev has no longer answered phone calls and that his apartment had been stormed and his working laptop went missing. They also said that they feared the journalist had been detained by representatives of the so-called Ministry of State Security of the self-proclaimed Donetsk People's Republic, which has not been confirmed, and subjected to torture and violence. They fear for his life.
Read alsoUkrainian journalist reported missing in occupied Donetsk, his identity revealedIMTUU's president Ihor Chayka sent a letter to the chair of the Security Service of Ukraine (SBU) asking for help in finding the journalist while NUJU turned to the Bureau of the OSCE's representative on freedom of the media in Vienna with a request for a special OSCE monitoring mission which could investigate the situation in Donetsk.
NUJU have also sent a letter to the International Committee of the Red Cross with a request to meet with Aseyev' mother and find out what help she needed.