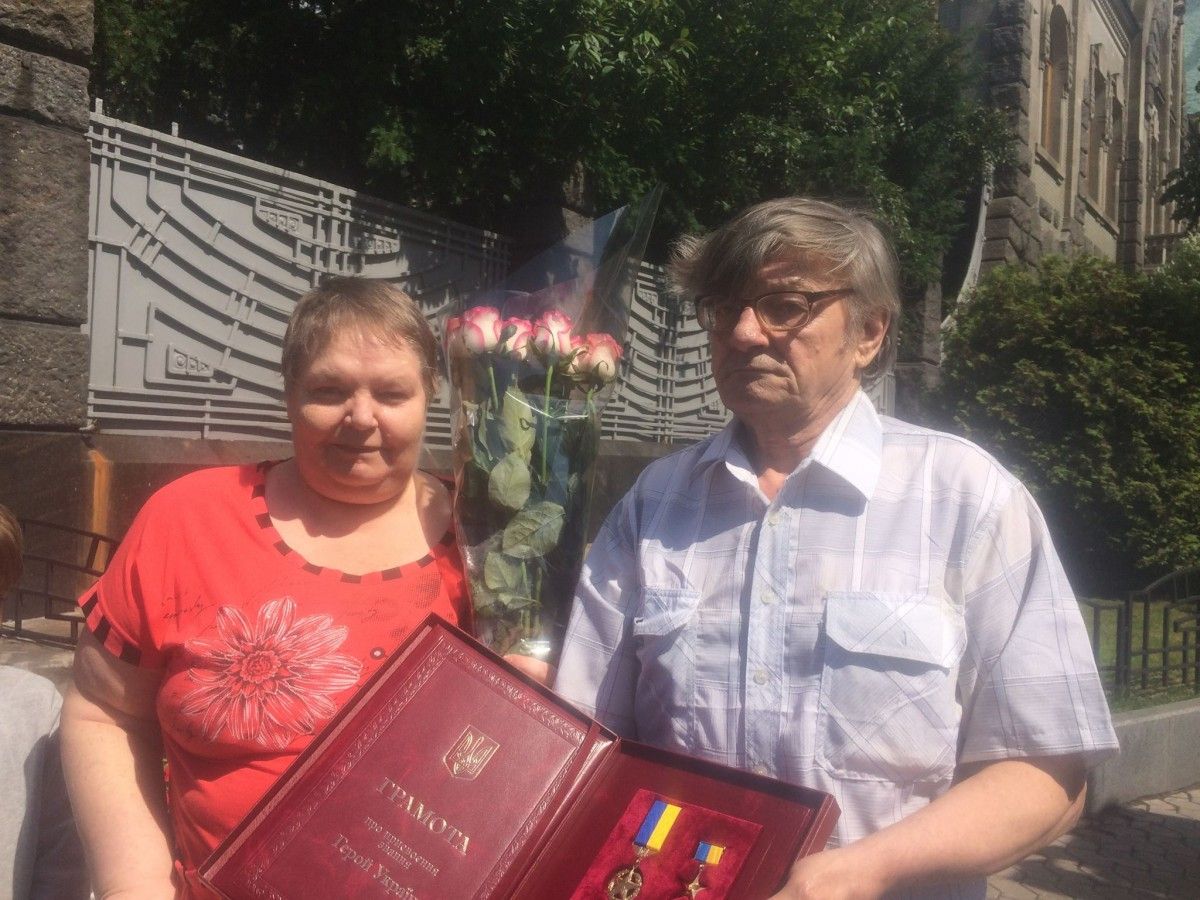 facebook.com/marichka.padalko
Poroshenko handed over the Star of Hero of Ukraine to his parents – Mikhail Petrovich and Nina Vasilievna, the press service said.
"He sacrificed his life for our and your freedom," Poroshenko said during the meeting with Zhyzneuski's parents and recalled the events of the Revolution of Dignity when Mikhail was killed and thousands of Ukrainians came to bid farewell to the Belarusian who had fought for the freedom of Ukraine.
Read alsoPoroshenko awards 74 ATO participants, including posthumous recipients"Mikhail is not a foreigner for us. We believe he has a Ukrainian soul," Poroshenko said. The president emphasized that the Hero of Ukraine title has extremely high status – this award is conferred only for the merits on the frontline to those who protect Ukraine's territorial integrity and independence.
"I am proud that your son – a great Belarusian and a great Ukrainian – has joined today the glorious group of the Ukrainians bearing the Hero of Ukraine title," Poroshenko noted.
He expressed gratitude to the parents of Mikhail Zhyzneuski on behalf of the Ukrainian nation for a firm position and understanding, as well as perseverance in such a difficult situation.
Zhyzneuski was shot dead in central Kyiv on January 22, 2014.