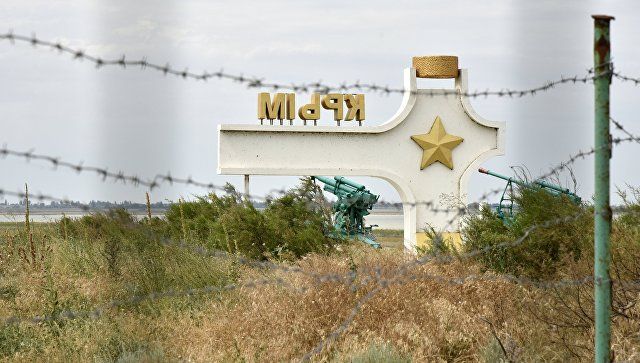 REUTERS
Kharchenko told the Crimean Human Rights Group on June 21 that she moved from Simferopol to Ukraine's capital, Kyiv, to avoid "persecution" from Russia's Federal Security Service (FSB), RFE/RL reported.
Kharchenko is the wife of the former director of the Ukrainian Cultural Center in Crimea, Andriy Vinohradov.
In January, the FSB searched their apartment in Simferopol, the Crimean capital, and confiscated their computers.
Read alsoRFE/RL: Crimean Tatar leader Umerov goes on trial on separatism charge in occupied CrimeaAfter that, Vinohradov lost his job and the FSB launched a preliminary investigation against Kharchenko, accusing her of making statements that violate Russia's territorial integrity, charges she denies.
As part of the probe, investigators interrogated Kharchenko four times.
Her husband left Crimea several weeks ago and is also now in Kyiv. Their young children remain in Crimea with relatives.