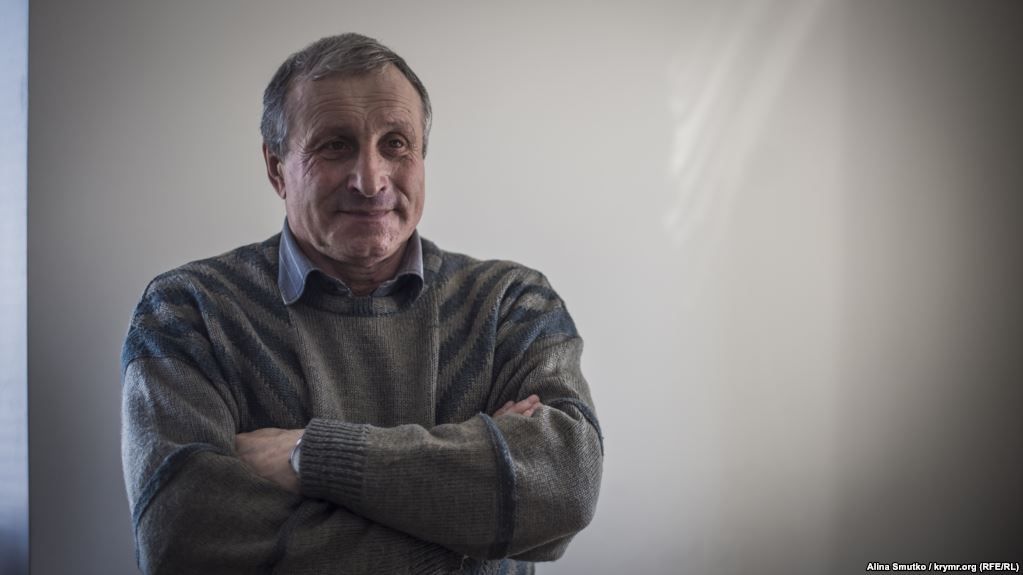 Photo from radiosvoboda.org
The defense had been expected to begin making its case at the June 21 hearing, but the judge quickly adjourned the trial after several witnesses, an expert from Russia's Federal Security Service, and a translator did not show up in the courtroom, RFE/RL reported.
Semena's trial in the Crimean capital, Simferopol, has been delayed several times for various reasons since it started on March 20.
Read alsoUkraine MFA demands from Russia to cease political persecution of journalists Sushchenko, SemenaSemena faces up to five years in prison if convicted by Russia, which has jailed several people from Crimea who opposed or have criticized Moscow's 2014 seizure of the Black Sea peninsula from Ukraine.
The charge against Semena, 66, stems from an article he wrote for RFE/RL's Krym.Realii (Crimea Realities) website in 2015. The Kremlin-installed authorities in Crimea have charged that the article called for the violation of Russia's territorial integrity.
Semena denies what he says is a baseless, politically motivated separatism charge.
In an interview with RFE/RL earlier this month, he welcomed the chance to make a straightforward, law-based case for his innocence at the trial he said has so far been dominated by politically charged statements from Russian prosecutors.
"Up to now, only the prosecutors have been given the floor to talk -- and every one of their statements or motions in the trial has had political connotations," he said.
Semena also said that the defense's main strategy is based on an article of the Russian Constitution guaranteeing freedom of expression and on the fact that the legal status of Crimea has been under discussion on the international level.
The United States, the European Union, the Organization for Security and Cooperation in Europe (OSCE), and international media watchdogs have expressed concern about Semena's prosecution.
Activists say his trial is part of a persistent Russian clampdown on independent media and dissent in Crimea since Moscow's takeover in March 2014.
RFE/RL President Thomas Kent has described the case against Semena as "part of a concerted effort by Russian and Russian-backed authorities to obstruct RFE/RL's journalistic mission to provide an independent press to residents of Crimea."