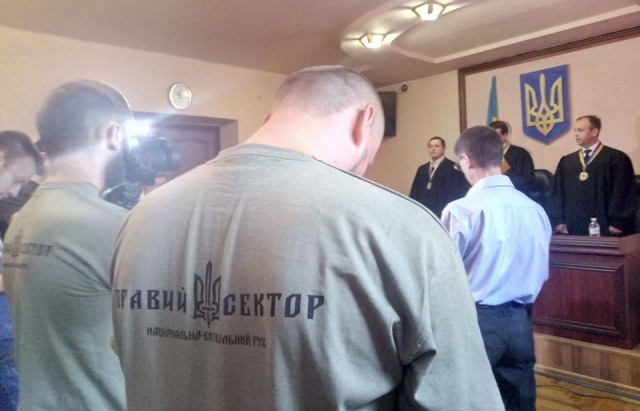 Photo from Mukachevo.net
The verdict involves Volodymyr Burcha, Serhiy Deyak, Roman Munchak, and Rodion Horbenko, who were accused of a number of serious crimes.
"It became known during the trial that a number of charges against the volunteers – banditry, threats of murder, blocking of roads in an episode with a gas filling station – were dropped because of the lack of evidence," the portal reported.
Judges of the Mukachevo court said that the Right Sector members had already served their sentence, which was counted as three years and eight months in keeping with the so-called Savchenko law, when one day in a detention center is counted as two days in prison.
"In other words, the detention period of all four of the suspects was regarded as already served, but the verdict could be appealed by the state prosecution," it said.
Read alsoGang clashes in Zakarpattia: Two police cars blown up, four civilians injuredAs UNIAN reported, a shooting incident was reported in Mukachevo on July 11, 2015, after Right Sector members had a conflict with guards of Member of Parliament Mykailo Lanyo.
The Right Sector members claim that Lanyo himself invited them for talks, as they had begun to block smuggling flows. Fourteen people were injured and three died in the Mukachevo incident.