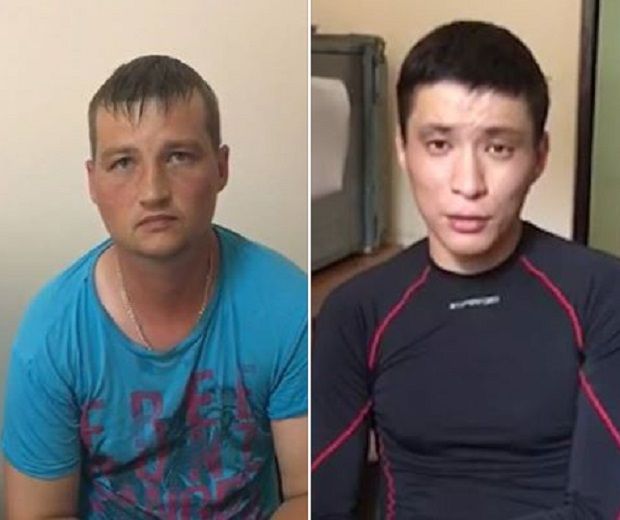 facebook.com/V.O.Nazarenko
The report says the SBU is about to hand down corresponding suspicion notices against the two Russian troops earlier detained by Ukrainian authorities.
It is noted that Russians will be announced suspicion of encroachment on the territorial integrity and inviolability of Ukraine.
Law enforcers will also ask before the court to take the suspects into custody as a procedural preventive measure.
"The investigation found that the citizens of the Russian Federation, FSB operatives - deputy head of the reserve outpost of mil.unit 9930 Askar Kulub and head of the K9 team of mil.unit 9930 Vladimir Kuznetsov in the period from December 2016 until June 30, 2017 performed official tasks in the interests of the Russian Federation with the aim of altering the boundaries of the territory or state border of Ukraine," the report said.
Read alsoRussian border guards "lost" in Ukraine arrested for 15 daysThe detainees are being held in a temporary detention facility. The investigation continues.
As UNIAN reported earlier, the administrative court ruled for a 15-day arrest and a UAH 320 fine against Vladimir Kuznetsov and Askar Kulub, who were detained on June 30 in the Kherson region. The court ruling stated that the Russians "failed to identify the right direction and found themselves in Ukraine."