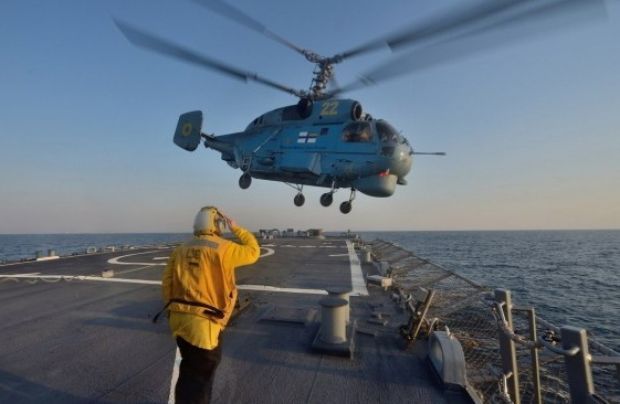 mil.gov.ua
The massive military operation will see 800 American sailors and maritime forces from 16 countries drive in the Black Sea, according to The Express.
It's thought that the military fleets want to send Russia a clear warning that any aggressions in the area would not be welcome.
Operation "Sea Breeze" will play host to 31 vessels, 29 aircraft and 3000 troops.
Read alsoMultinational naval exercise Sea Breeze-2017 launched in UkraineIn a bid to show the mighty force of NATO's international presence, the U.S., Britain, Canada, Italy, France Norway, Poland and Turkey will show off their military prowess.
Since the spring of 2014, that's when Russia has illegally annexed Ukraine's Crimean Peninsula, NATO warships, including U.S. missile cruisers, have been patrolling the Black Sea to prevent aggression from Russian warships.
Ukrainian officials said that Operation Sea Breeze is a chance for NATO to practice focusing on anti-submarine and anti-ship warfare, air defense, mine clearance, and hostage rescue.
As UNIAN reported earlier, the Ukrainian Defense Ministry said it would focus on exercising planning and fulfilling mission tasks in line with NATO standards.
The U.S. sent its Ticonderoga-class guided missile cruiser "USS Hue City" and class guided missile destroyer "USS Carney" to take part.