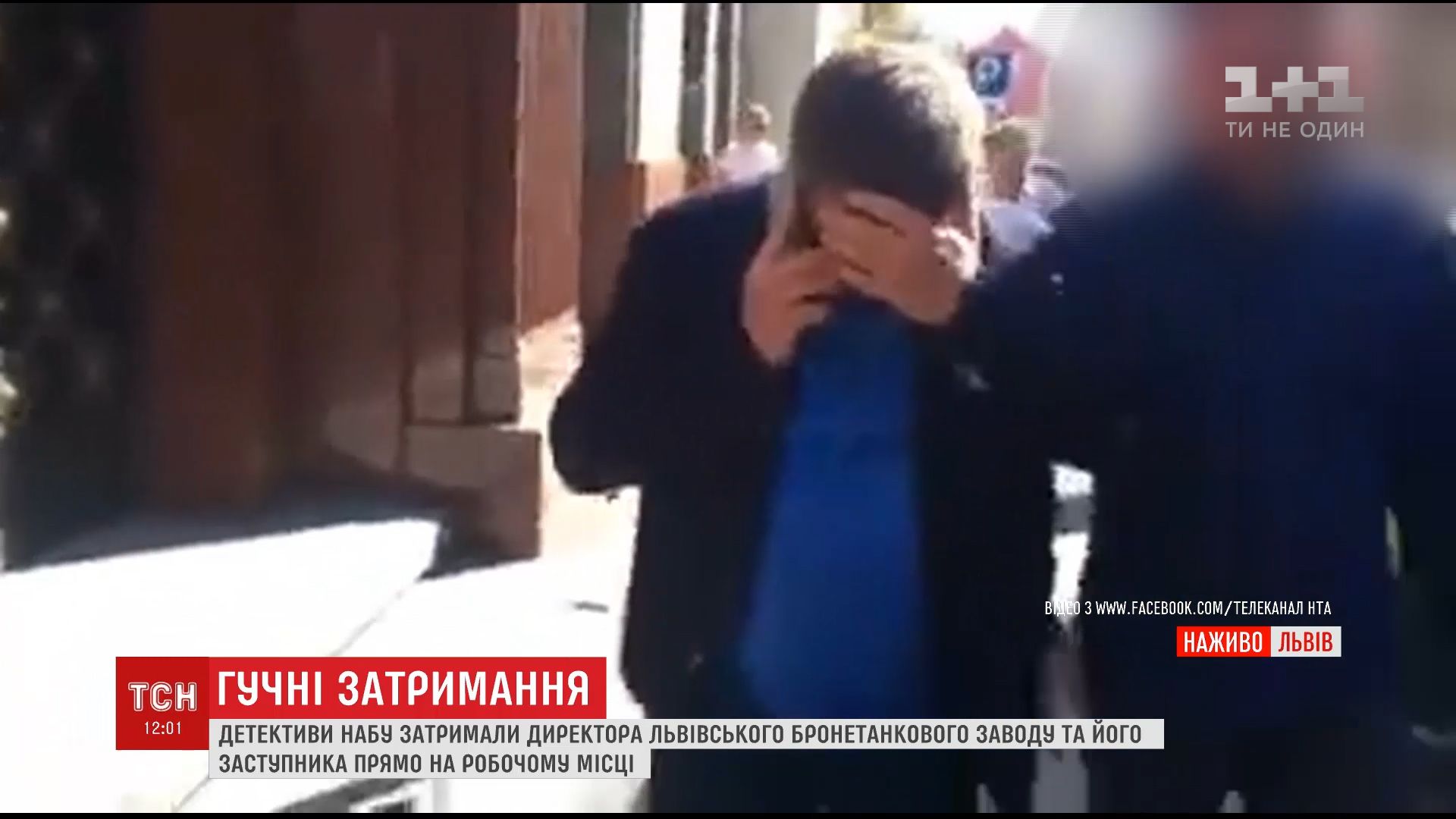 screenshot
A local TV channel captured on video the moment Mr Tymkiv was escorted by anti-graft operatives from the company premises, TSN reports, adding that he had been taken to NABU's local office.
According to the report by Specialized Anti-Corruption Prosecutor's Office, individual officials of the armed forces of Ukraine have conspired with the management of state-owned Lviv Armor Vehicle Factory, a founder of an LLC, with the participation of firms with signs of fictitiousness, to develop and implement a corruption scheme for the purchase of spare parts and components for armored vehicles and other hardware, having embezzled UAH 2.5 million worth of budgetary funds in 2015.
SAPU says the scheme involved procurement of used engines for T-72 tanks instead of the announced new ones. In addition, these used, and sometimes non-working engines, in 2008-2009 were already sold to enterprises in the domestic market as surplus property of the Ministry of Defense. In addition, the release of this engine model has been discontinued since the 1990s, as the initiators of the scheme were well aware of.
Incidentally, President Petro Poroshenko's schedule for today includes a visit to the Factory, which has not yet been canceled.
Read alsoJuncker "misinformed": NABU rejects idea of creating "anti-graft chamber"As UNIAN reported earlier, on Friday, July 14, the Main Military Prosecutor's Office together with the National Police and Kord SWAT units are conducting a "second wave" of raids in the case against the criminal organization of ex-president Viktor Yanukovych and former fiscal chief Oleksandr Klymenko.
Read alsoUkraine law enforcers launch 2nd massive wave of raids across Ukraine in Yanukovych-Klymenko caseSome 183 searches are being carried out in the premises of the companies belonging to ex-tax chief Klymenko, including in the office center Gulliver downtown Kyiv.