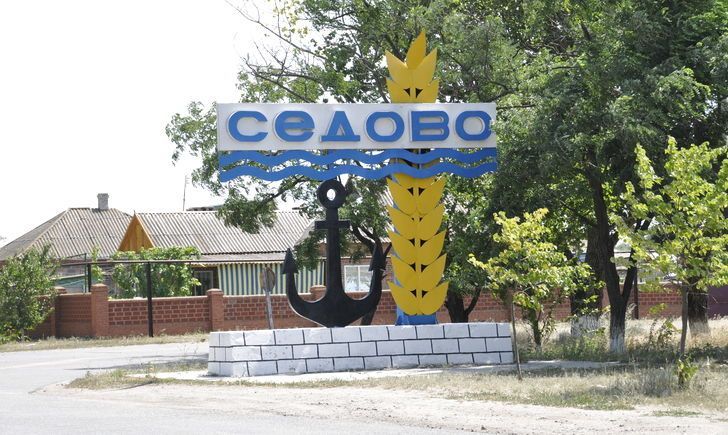 Siedove, located at the coast of the Sea of Azov, was a resort town before Russian occupation / Photo from vchasnoua.com
"At a checkpoint about 1.2km north-west of 'DPR'-controlled Siedove (33km north-east of Mariupol), armed 'DPR' members again stopped an SMM patrol and denied it to proceed further on the road towards Siedove, citing orders from superiors," the OSCE SMM said in an update based on information received as of 19:30 on July 14.
Read alsoOSCE Chief Monitor Apakan calls on all sides to prevent environmental disaster in Donbas"Later the same day, at the same checkpoint Siedove, a 'DPR' member in plain clothes stopped another SMM patrol and claimed that a prior consent from a 'DPR' structure was required for it to enter the town of Siedove as it was 'a border area with a special entry-exit status,'" it said.
According to the update, the SMM saw drivers and passengers enter a small building nearby before passing through the checkpoint.
"Shortly thereafter, three armed men in military-style attire approached the SMM and, while refusing to identify themselves, demanded in an aggressive manner that the SMM leave the area. The SMM departed the checkpoint and informed the JCCC," the update said.
Read alsoDonbas war update: 26 enemy attacks, 1 killed in landmine blast, 1 WIA in past dayThe OSCE SMM said that earlier in the day it had requested the JCCC accompany its visit to Siedove but it had declined.
The JCCC is the Joint Center on Control and Coordination of issues related to the ceasefire regime and the stabilization of the situation in Donbas. It works with the participation of representatives of Ukraine, the Russian Federation and the OSCE.
Siedove is located at the coast of the Sea of Azov, some 57 km from the Ukrainian-controlled strategic port city of Mariupol in Donetsk region.