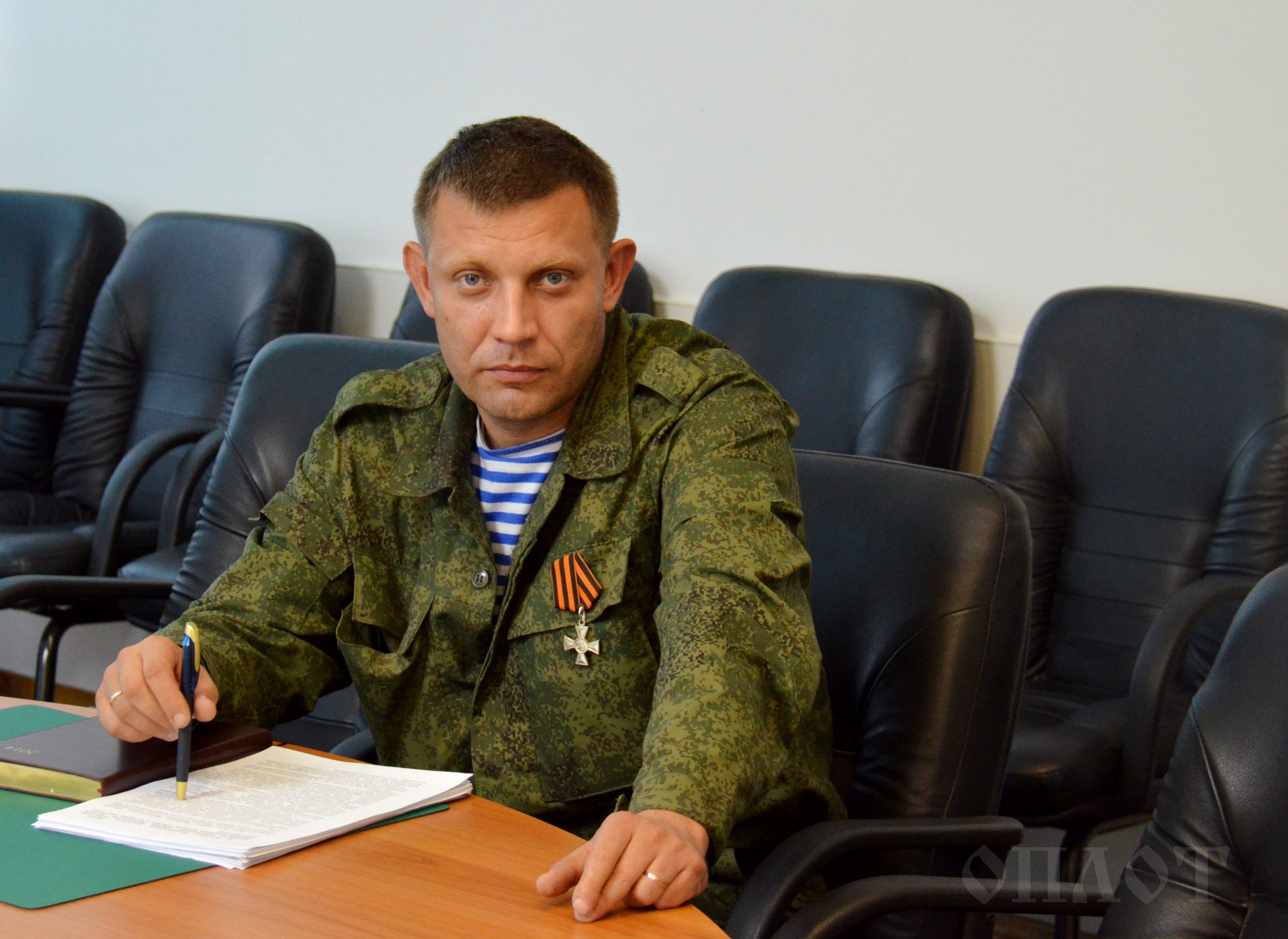 Photo from oplot.info
"We believe that the state of Ukraine cannot be reinstated the way it used to be. We, representatives of regions of former Ukraine, with the exception of Crimea, are declaring the establishment of a new state, which would be the successor to Ukraine. We agree that the new state shall be called Malorossiya, as the very name of Ukraine has discredited itself," Interfax quoted Zakharchenko as saying.
The city of Donetsk should become the capital of "Malorossiya."
According to Zakharchenko, the city of Kyiv should "remain a historical and cultural center."
He also mentioned the need to introduce a three-year state of emergency in the country.
"Seeking to avoid chaos, we suggest imposing a state of emergency for three years, in which the activity of any parties would be banned; the same period will witness the beginning of probes with the involvement of the international public into the crimes committed in Odesa, on the Maidan and in Donbas. This decision is long overdue, but all in good time; today we are offering a solution that can help stop the war," Zakharchenko said.
"This is our first and last offer," Zakharchenko said.
Read alsoUkrainian language out of curriculum in "DPR" schools - transition to Russian completedThe Donbas situation has come to a dead-end, and "it is no longer possible to cut this knot," Zakharchenko added.
Alexander Timofeyev, the so-called "DPR" deputy prime minister, in turn, claimed that the initiative to establish the state of "Malorossiya" does not run counter to the Minsk peace agreements on Donbas.
"Our suggestion does not contradict the Minsk [accords]. Rather, what the Minsk deal says of what should stem from our suggestions is exactly the fulfillment of the Minsk [accords]," he told reporters.