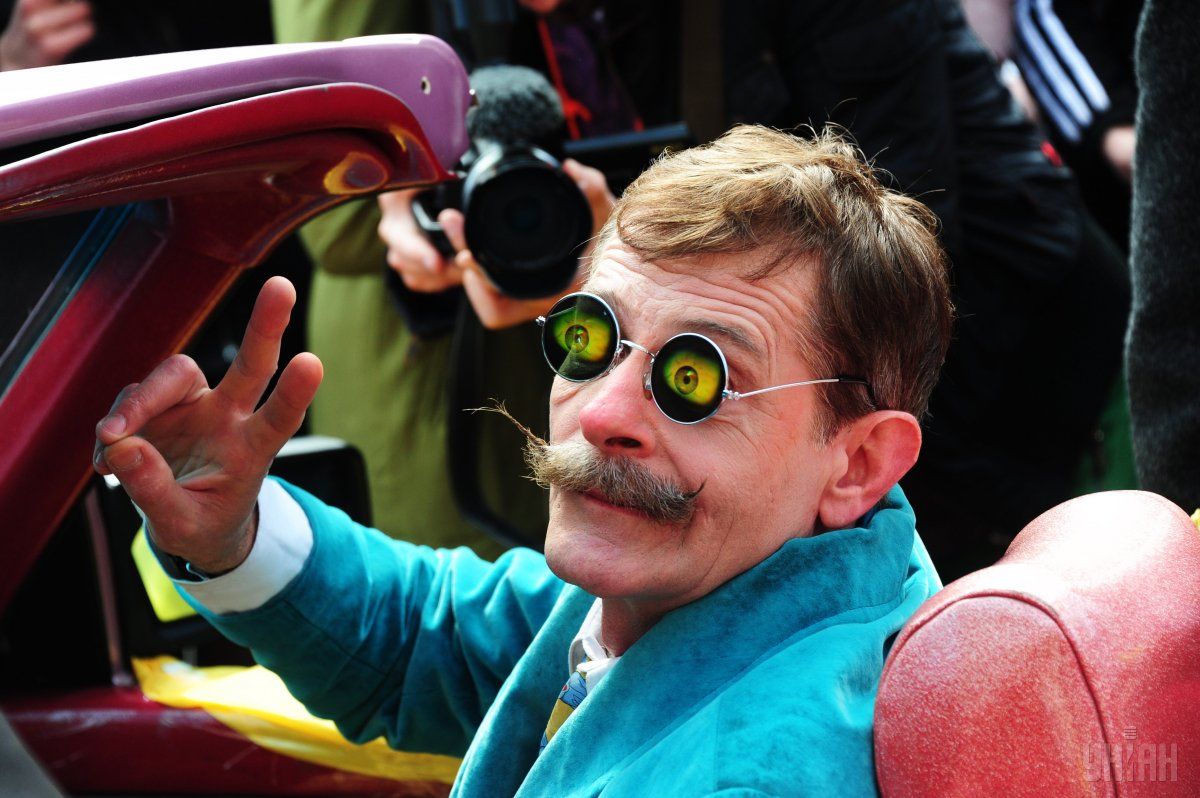 Photo from UNIAN
"I think it's normal for us to visit Russia. Our shows are not politics-related, while we can explain our position and what is really happening to those people with whom we communicate, the people who are befuddled and zombified by those 'boxes' [TV propaganda]'," he told Obozrevatel.
The actor gave as an example his gig in Sochi in early 2014, where some people from the audience approached him, saying: "Don't worry, we will protect you. We will never let anything bad happen to you."
"So I tell them: 'Listen, explain to me, from whom you're going to protect me?...' And they say: 'Well, you are a Russian speaker, and they've been oppressing you there.' I say: 'First of all, I had a perfect grade in Ukrainian language at school, but that was a long time ago," Barsky said.
Read alsoSBU issues entry ban against 140 Russian artists"My friends talk to me in Russian, while my relatives speak Ukrainian. But I understand them, and they understand me as well. We don't switch languages. Secondly, I have released seven books in Russian, and they have all been published. Noteworthy, in our theater, we play in Russian. Moreover, Ukraine awarded me with a title of the country's 'Merited Artist.' So, how much more can I be "hurt" for you to come and protect me?" the actor added.
According to him, his story was a real shocker to his audience.
"And so they ask me: 'It is all lies then?' So, I believe the more such situations happen, the better. I think it's a normal thing. It is necessary to go there [to Russia], we need to communicate. 
As UNIAN reported earlier, Ukrainian Deputy Prime Minister Vyacheslav Kyrylenko suggested that Russian artists would be able to perform in Ukraine only after agreeing their tours with the SBU Security Service of Ukraine.