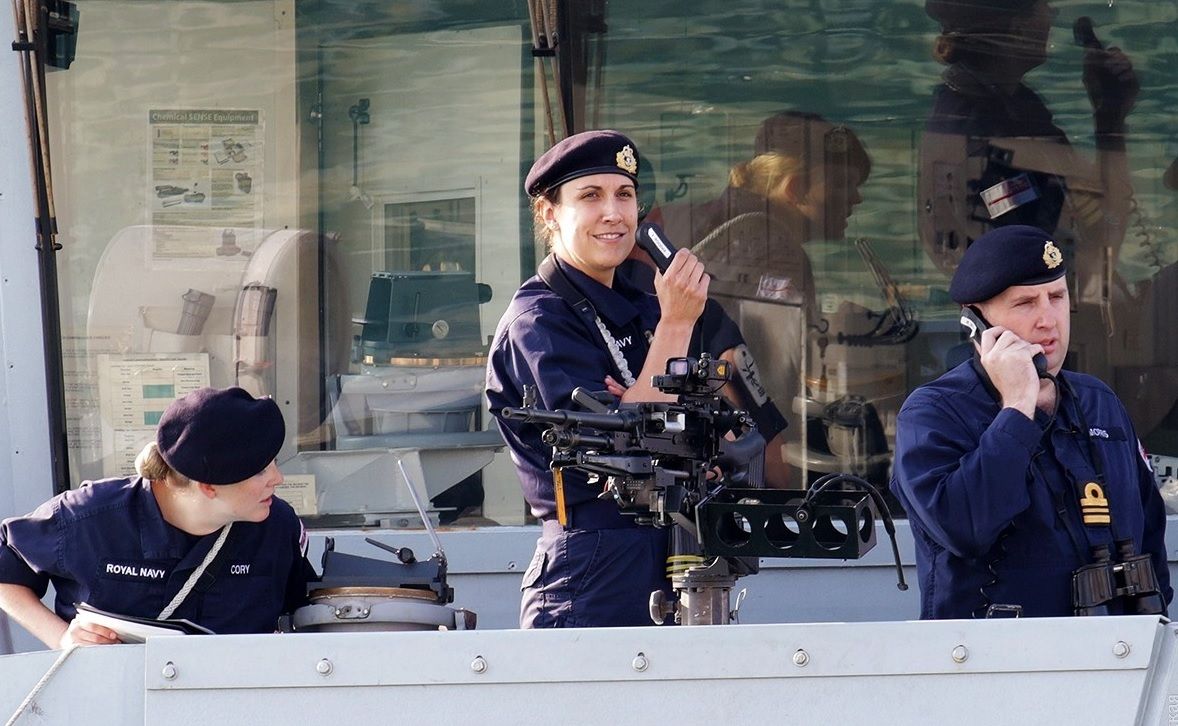 HMS Duncan's Commander Eleanor Stack / Photo from Dumskaya.net
The U.K. Royal Navy's HMS Duncan and Turkey's frigate Yildirim arrived at the Black Sea port on July 24 for a three-day stay as part of Standing NATO Maritime Group 2.
"Joint drills with the military of the Ukrainian Navy to fight for the survivability of the vessel and conduct inspection operations are elements of the program of stay," the press center said.
During the training, there was an exchange of experience along with sharing the algorithm of actions, equipping, direct drilling of specific elements. Both sides noted the great benefit of joint work for gaining more knowledge and improving skills, as well as achieving compatibility.
Read alsoNewsweek: NATO shows Ukraine support at sea, but war in east turns bloodyHMS Duncan is the sixth and last of the Type 45 or Daring-class air-defense destroyers built for the Royal Navy.
She is under command of Commander Eleanor Stack, who was born and raised in Glasgow before achieving an MA(Hons) in Social Anthropology from Edinburgh University and joining the Royal Navy as a Warfare Officer in 2000. Stack is married, with three children.
HMS Duncan's crew includes more than 20 female members.