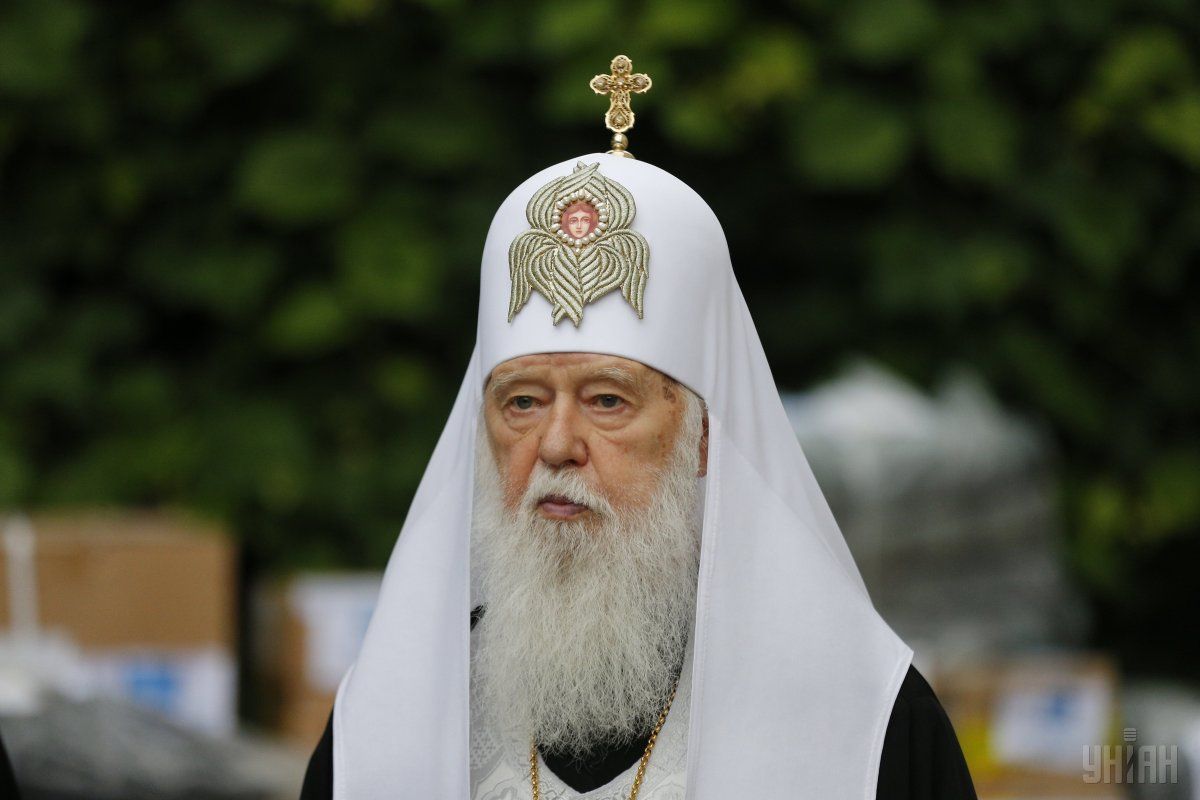 Photo from UNIAN
The procession started from St. Volodymyr's Cathedral in downtown Kyiv and ended near the monument to St. Prince Volodymyr of Kyiv, where prayers were performed, RFE/RL reported.
Patriarch Filaret said while leading the prayer that by honoring Prince Volodymyr, "we have to unite as a single Ukrainian nation, single country in order to win."
Read alsoMoscow Patriarchate desperate to block parishes from leavingHe said Ukrainians soon will "be not only commemorating Prince Volodymyr, but also celebrating our victory over the aggressor," Patriarch Filaret said, referring to Moscow's support for pro-Russia separatists in eastern Ukraine.
On July 27, a cross-bearing procession was held in Kyiv by the Ukrainian Orthodox Church of the Moscow Patriarchate, which is under supervision of the Russian Orthodox church and promotes Ukraine's close ties with Russia.