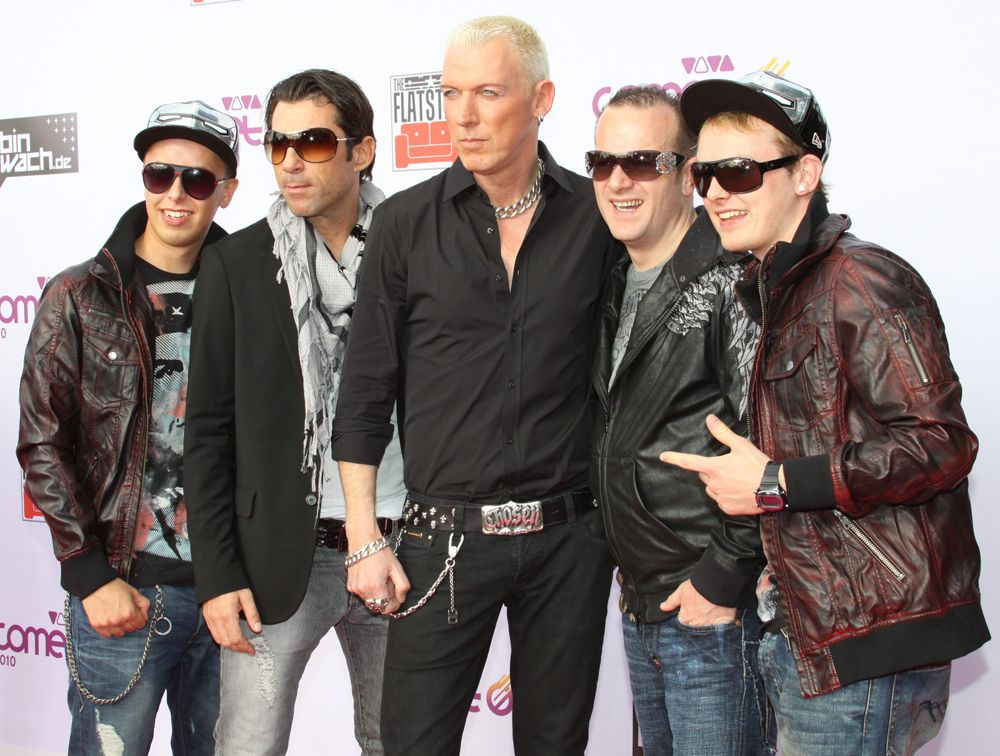 Ukraine;s Ambassador met with Scooter in Hamburg to discourage from performing in Crimea / Photo from bigcitystar.ru
The members of the band who arrived in Russian-annexed Crimea on August 4 are facing up to eight years in prison, press secretary of the prosecutor's office for Crimea Tetiana Tykhonchyk told Krym.Realii.
"The Prosecutor's Office of the [Ukrainian] Autonomous Republic of Crimea added information to the national register of pretrial investigations under Article 332-1 of the Criminal Code of Ukraine after Member of Parliament of Ukraine Dmytro Belotserkovets had reported that the German group Scooter had violated Ukrainian legislation. The case was opened on the fact of the violation by foreigners of the entry/exit rules for temporarily occupied territory of Ukraine (up to eight years in prison)," the press secretary said.
According to Tykhonchyk, Ukrainian prosecutors will send inquiries to the German authorities to provide international legal assistance in interrogating the group's members.
Read alsoKusturica arrives in Crimea in violation of Ukrainian laws, calls it RussiaLate in June, Ukrainian Ambassador to Germany Andriy Melnyk met with Scooter's manager in Hamburg to discourage the musicians from performing in the annexed Crimea. Despite this, the musicians arrived in Crimea to perform at a festival in Balaklava.
Scooter frontman Hans Peter Geerdes, known as H.P. Baxxter, previously said that the band saw participation in the festival "solely as a musical event."
Read alsoSBU-banned rapper from Belarus boasts pictures from recent visit to KyivUkraine's Ministry of Foreign Affairs issued an appeal on July 25, 2016, warning foreign citizens and stateless persons of illegal trips to Crimea.
In keeping with current rules, the only lawful way of entering Russian-occupied Crimea is to cross the administrative border between mainland Ukraine and the Crimean peninsula.