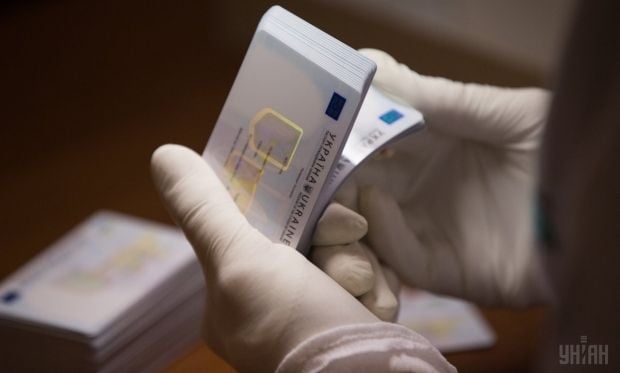 Photo from UNIAN
"It should be added that providing Ukrainians with reliable means of electronic identification facilitate the widespread electronic services. So far, electronic digital signature has been operating in Ukraine. Therefore, I would advise that all Ukrainians who do not yet have an EDS get it. The issuance of internal passports in the form of an ID-card with an electronic digital signature will begin this autumn. Mobile ID (SIM card with EDS) will be introduced in Ukraine by the end of the year," Groysman wrote on Facebook
As UNIAN reported earlier, head of the State Agency for e-Governance of Ukraine Oleksandr Ryzhenko believed that all Ukrainian citizens would have ID-cards and a digital signature in 3 to 5 years.
Read alsoUkrainian e-auction solution wins honours – mediaThe introduction of online services, transition to electronic identification and electronic signatures are a prerequisite for the introduction of the e-government system. In 2014, the Cabinet announced its intention to launch e-government in Ukraine until 2017.
Mobile ID is a mobile identification service, which allows subscribers to use their mobile devices with an inserted SIM-card for secure electronic identification. Mobile ID can be used to access secure electronic documents, as well as to sign documents digitally. Such standard can improve the quality of administrative and other services. In Ukraine, Mobile ID standard was first implemented on a portal of administrative services in Lviv.