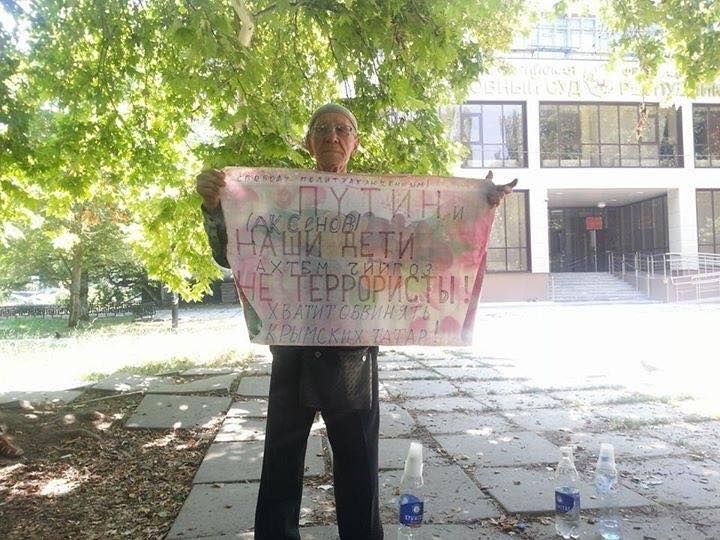 Server Karametov / Photo by Edem Semedlyaev
The activists picketed the buildings of the Russia-controlled Supreme Court, Interior Ministry, parliament, and government in the Crimean capital, Simferopol, on August 14.
Lawyer Emil Kurbedinov told RFE/RL that his colleague, Edem Semedlyayev, was with four of the activists who were being questioned at a police station.
The fifth activist was detained separately earlier in the day, local rights activists told RFE/RL.
Karametov was detained on August 8 while demonstrating in Simferopol in support of Crimean Tatars who have been prosecuted by Russia since it seized the Ukrainian peninsula in 2014.
Read alsoRussian court sentences Ukrainian to 8 years on terror charges – mediaHe was found guilty of disobeying police, jailed for 10 days, and fined 10,000 rubles ($165).
Amnesty International has urged Russia to release Karametov immediately, calling him "a prisoner of conscience, with Parkinson's disease."
Russia has been sharply criticized by international rights groups and Western governments for its treatment of members of the indigenous Turkic-speaking Crimean Tatar minority.
The majority of Crimean Tatars opposed the Russian takeover of their historic homeland.