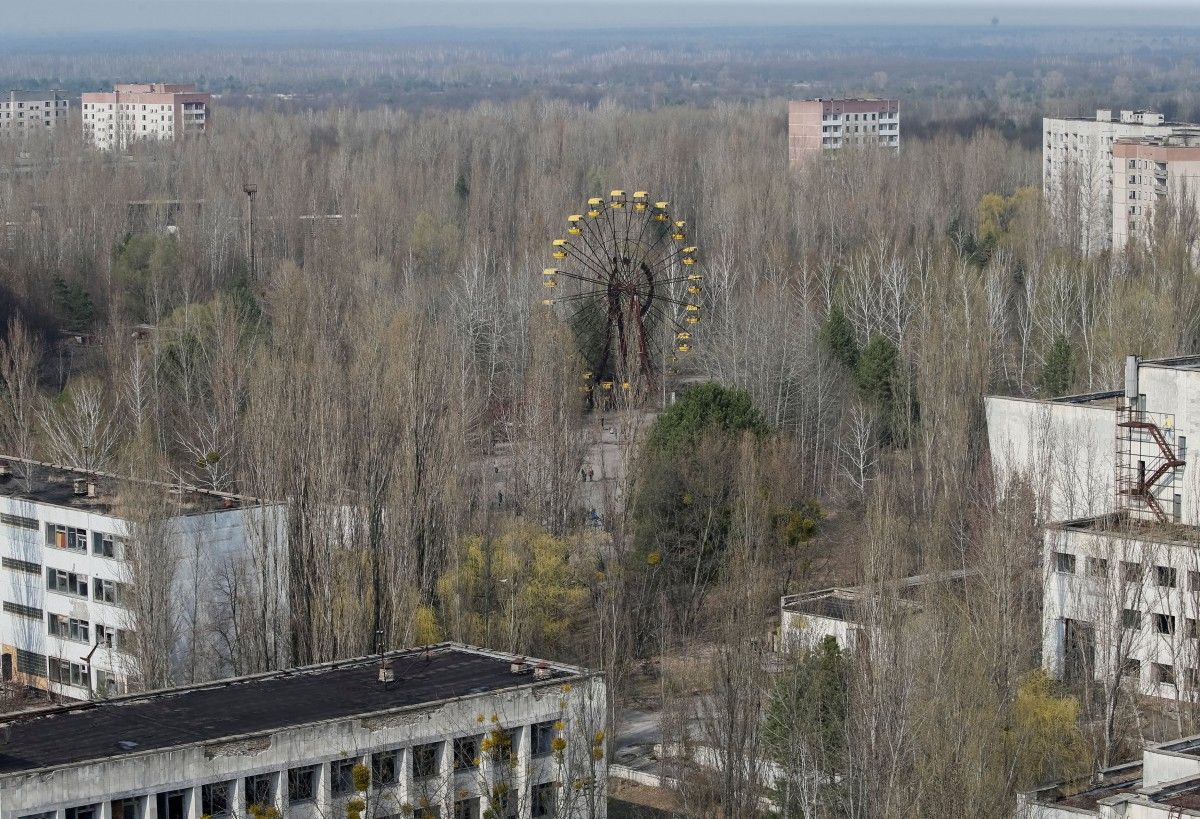 REUTERS
Hundreds of descendants of abandoned dogs in the Chernobyl area are wandering in and around the destroyed reactor and many live in areas with radioactive contamination, including in the ghost city of Prypyat, RFE/RL wrote referring to the organization.
Read alsoChornobyl may get giant solar parkThe veterinarians will join a group of other experts already in the region to provide rabies vaccinations, medical treatment, and neutering services to dogs living within the so-called "exclusion zone."
"Due to wild animals who also live within the exclusion zone, the stray dogs are often infected with rabies, posing a risk to people who work at the plant," the group said.
Read alsoIn stalkers' footsteps: Life in Chornobyl zone todayThe dogs survived despite what was called "open season," when soldiers were allowed to hunt the animals after the nuclear disaster, the group said.
"Originally, the dogs retreated to the surrounding woods after the exclusion zone was established, but packs of wolves and food scarcity forced them back to the abandoned city and toward the still-active nuclear plant," said Julie Sanders, Four Paws international director of companion animals.
"There, the workers began to feed the dogs and they have stayed ever since," she said.
UNIAN memo. The biggest manmade disaster unfolded on the night of April 26, 1986, when the reactor of the fourth power unit of the Chornobyl nuclear power plant exploded, spitting out radioactive substance into the northern part of Ukraine, as well as Belarus, Baltic states, Poland, Sweden, Finland, and several other countries.
This was the most tragic accident in the history of nuclear energy both in terms of the number of victims and in terms of the amount of economic damage.
The explosive power recorded in the blast at Chornobyl Nuclear Power Plant is comparable with three hundred Hiroshima nuclear bombings.