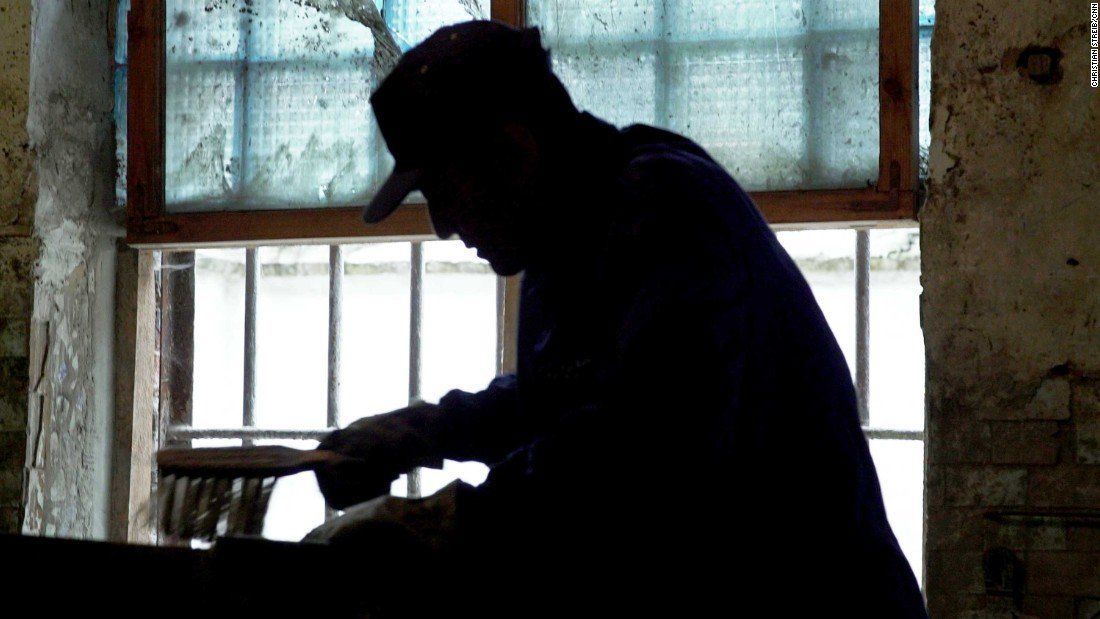 twitter.com/cnni
According to CNN, the images are a little grainy, but in the half-light of a dusty Ukrainian garage, you can sense the unbridled enthusiasm of the two North Korean spies who are photographing what they think are top-secret missile designs.
In a rare window into the opaque, deadly and secretive world of missile technology espionage, Ukrainian security services have given CNN surveillance footage and details of an elaborate sting operation they carried out to snare two North Korean spies in 2011.
The revelations are aimed at dispelling claims that a recent leap forward in Pyongyang's intercontinental missile technology may have been achieved by using designs stolen or originating from Ukraine.
The claims are made in a report released by analysts at the International Institute of Strategic Studies (IISS) on August 14 which says technology, possibly from Ukraine's Yuzhnoye Design Office in Dnipro, was used in recent North Korean missile tests.
In July, North Korea successfully tested two intercontinental ballistic missiles (ICBMs) – the KN-14 or Hwasong-14. At the time, Pyongyang claimed they were capable of carrying a "large-sized heavy nuclear warhead" as far as the U.S. mainland.
Ukraine has denied any link to North Korea's long-range missiles and said Russia may instead have provided Pyongyang with the improved missile designs. Russia has denied supporting North Korea's arms program.
Read alsoRussia tried to conceal own participation in DPRK missile program by blaming Ukraine – TurchynovAn officer with Ukraine's security service, who worked on the 2011 case of the two North Koreans and who we granted anonymity because of his operational role, insisted it was "impossible" North Korea had obtained any missile technology, as he was sure their espionage attempts had all been intercepted.
He said that in 2011 two other North Koreans – who traveled to Ukraine from the country's Moscow Embassy – were deported after they were caught trying to obtain "missile munitions, homing missile devices in particular for air-to-air class missiles." A third North Korean, tasked with transporting the actual devices out of Ukraine, was also deported.
And as recently as 2015, five North Koreans were deported for "assisting North Korea's intelligence work in Ukraine," the officer said, without providing further details.
He said, apart from the two in jail, there were no North Koreans left in Ukraine, as those not deported by Ukraine had been voluntarily withdrawn – many working in alternative medicine centers.
The two North Korean spies seen on the grainy surveillance footage are currently serving eight-year prison sentences for espionage in the Ukrainian town of Zhytomyr, 140 kilometers (87 miles) west of Kyiv. One of them "partially" admitted his guilt, while another one has not admitted his guilt.