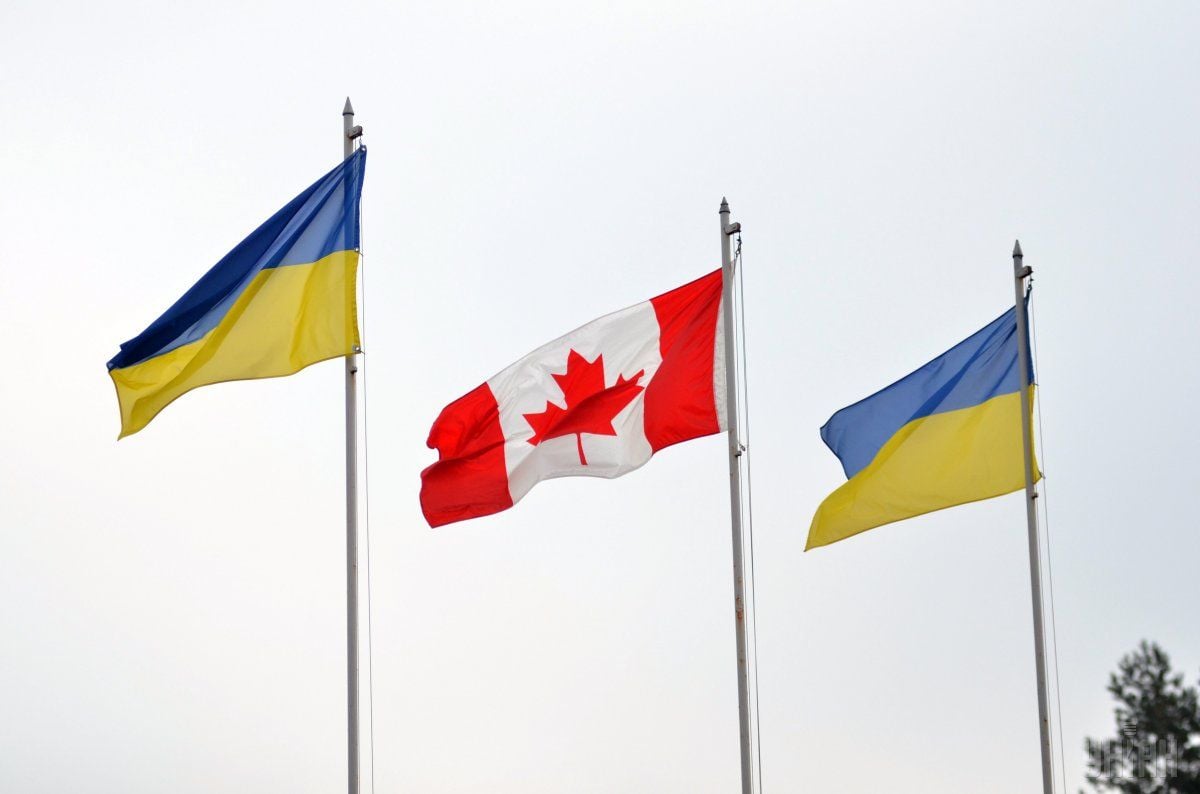 Photo from UNIAN
Under the mission "Operation: Unifier," personnel mostly made up from the 3rd Battalion, Royal Canadian Regiment will be assigned to provide specialized training and skill sets to Ukrainian forces who continue to engage Russian-backed separatists in the breakaway eastern republics of Donetsk and Luhansk. The task force of 200 troops, which includes augmentees from across Canada, will deploy in September for a seven-month tour on the fifth rotation for Operation Unifier, reads the report.
So far, Canadian troops have trained some 5,000 Ukrainian soldiers. The federal government has pledged its support to the mission until at least March 2019. During a departure ceremony and family day event at Centennial Park Thursday, 2CMBG commander Col. Michael Wright noted that since the 2014 Russian annexation of Crimea which began the current crisis Canada has been at the forefront of the international community's support to the Ukraine.
"Canada has played an important role being part of the multinational NATO-Ukraine Commission, helping lead the overall international effort in the Ukraine and providing military training and capacity building of the Ukrainian Armed Forces," Col. Wright told the task force which formed up in front of the Evergreen Stage bandshell. "You are operationally ready for this mission. You are ready to go over and be great ambassadors for the Canadian Armed Forces but be great ambassadors for Canada, itself."
Read alsoKyiv hosts military parade on Independence Day (Photo)The scope of training that the Petawawa instructors have provided include small arms marksmanship, defusing improvised explosive devices or IED's, infantry fighting tactics, communications, mounting mechanized operations, logistical support, and medical training in providing basic first aid and casualty evacuation. In his remarks, Cassian Soltykevych, with the Ukrainian-Canadian Congress, expressed his gratitude noting that Canada's involvement is emblematic of the strong bond between their two nations.
"In the last three and a half years while defending Ukraine from foreign aggression, the armed forces of Ukraine have undergone a profound transformation. Today they are a fighting force of which their country can rightly be proud," said Soltykevych. "This is due in no small part to Canada and her allies. It is in times of turbulence that one finds out who one's true friends are. It is of great comfort that Canada is a true friend to Ukraine."
The parade was held on the same day that Ukraine marks its independence from the former Soviet Union. On Aug. 24, 1991, the Declaration of State Sovereignty of Ukraine passed by the Verkhovna Rada, which is the Ukraine's parliament. Lt.-Col. Kris Reeves, who will deploy as task force commander, called Ukraine a proud and important nation in the community of countries. He said he looked forward to building on their long friendship and lend whatever assistance to the besieged eastern European nation.
"Nobody is attacking our borders. Nobody is encroaching on our sovereignty. That is not the same in the Ukraine," said Lt.-Col. Reeves. "For us to be able to dedicate this year of our lives to increasing the professionalism and capabilities of the Ukrainian Armed Forces is the least we can do. I believe we are ready and we are going to make Ukraine and Canada very proud," reads the report.