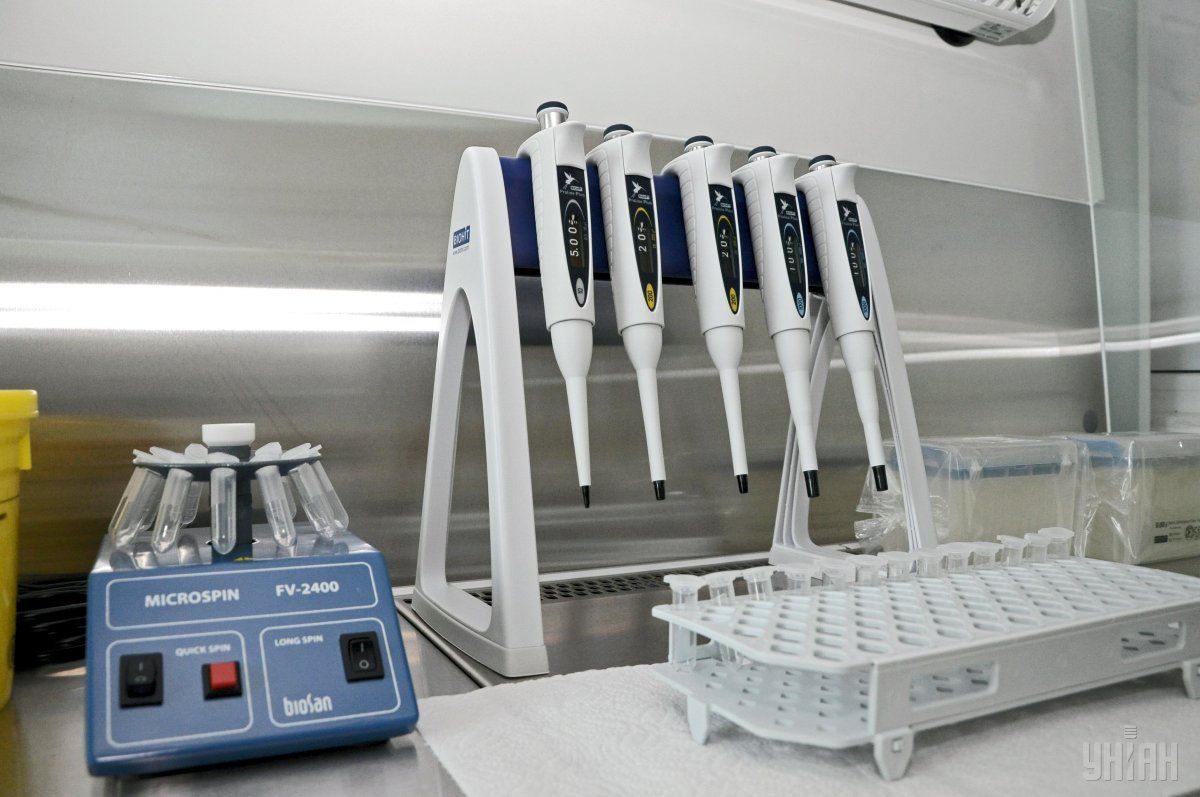 Photo from UNIAN
Part of a migration corridor from Central Asia and the Caucasus to Russia and Western Europe, Ukraine has at least 5 million citizens working abroad, according to its foreign ministry: in Poland, Italy, Spain, Portugal, the Czech Republic, Russia and Germany. Another 1.5 million people have been internally displaced by the war in the east of the country, according to Politico.
"Ukraine should pay special attention to TB because it's a very sensitive topic for Europe," said Alexey Bobrik, the World Health Organization's (WHO) technical officer for HIV, TB and viral hepatitis in Ukraine. "I'm talking about global security and transmission of TB through borders."
Tuberculosis was largely wiped out in Western Europe in the early 20th century through treatment, improved health monitoring and awareness, and higher living standards. Since the Soviet Union collapsed the disease has returned with a vengeance in former Soviet states. Ukraine declared a TB epidemic in 1995.
Read alsoG7 Ambassadors vow support of Suprun's healthcare reform in UkraineSince then, the country has received huge amounts of international aid to tackle TB and its twin epidemic, HIV. But weak political will and chronic distrust of the country's corrupt health system has held back progress. Ukraine is one of the leading countries in the world for multi-drug resistant (MDR) forms of TB, which do not respond to traditional treatment.
Ukraine's TB system has changed little since Soviet times. It's based on in-patient treatment lasting months or even years in TB clinics and sanatoriums, often located in once-beautiful historical buildings that are in disrepair and unsuited to modern infectious disease control and patient needs.
According to modern international standards, isolated in-patient treatment is not the answer to TB anyway — early and accurate diagnosis, early treatment and retention of patients on an ambulatory basis is.
Read alsoU.S. ex-envoy to Ukraine: health care reform "moment of truth" for UkraineRetaining out-patients requires a change of approach. The innovations are in line with overall Ukraine health reforms now in legislative limbo. These would change the old Soviet centralized model of funding institutions based on number of staff and hospital beds irrespective of numbers of patients and their needs, to patient-centered, results-based funding. Regions would have more autonomy to allocate funds to primary medicine, and to NGOs to provide services. The reforms should make most key health services genuinely free for patients.
Although backed by the EU and by international agencies that have largely underwritten Ukraine's TB and HIV programming, parliament shelved the draft financing laws until the fall, and there is widespread opposition.
Examples from other post-Soviet and eastern bloc countries show that the transition to a new model is indeed painful, but can be achieved. With the Global Fund to Fight AIDS, TB and Malaria — Ukraine's main health donor funding the majority of HIV and TB response — due to pull out of the region in 2020, Ukraine has little time left to find a domestic answer to its epidemics and its failing health system.
"For Eastern Europe it's a particularly acute issue," said Michel Kazatchkine, former director of the Global Fund. "Increasing epidemics, low coverage with treatment and prevention, no readiness and in some cases no willingness to pay for services for vulnerable people … nothing is ready."
In his current role as U.N. special envoy for HIV/AIDS in Eastern Europe and Central Asia, Kazatchkine is lobbying for health reform in Ukraine to ease the transition once external funding stops.
"I would be less pessimistic than I was a year-and-a-half ago because I see changes. I'm seeing more political commitment," he said. "AIDS and TB are on the agenda."