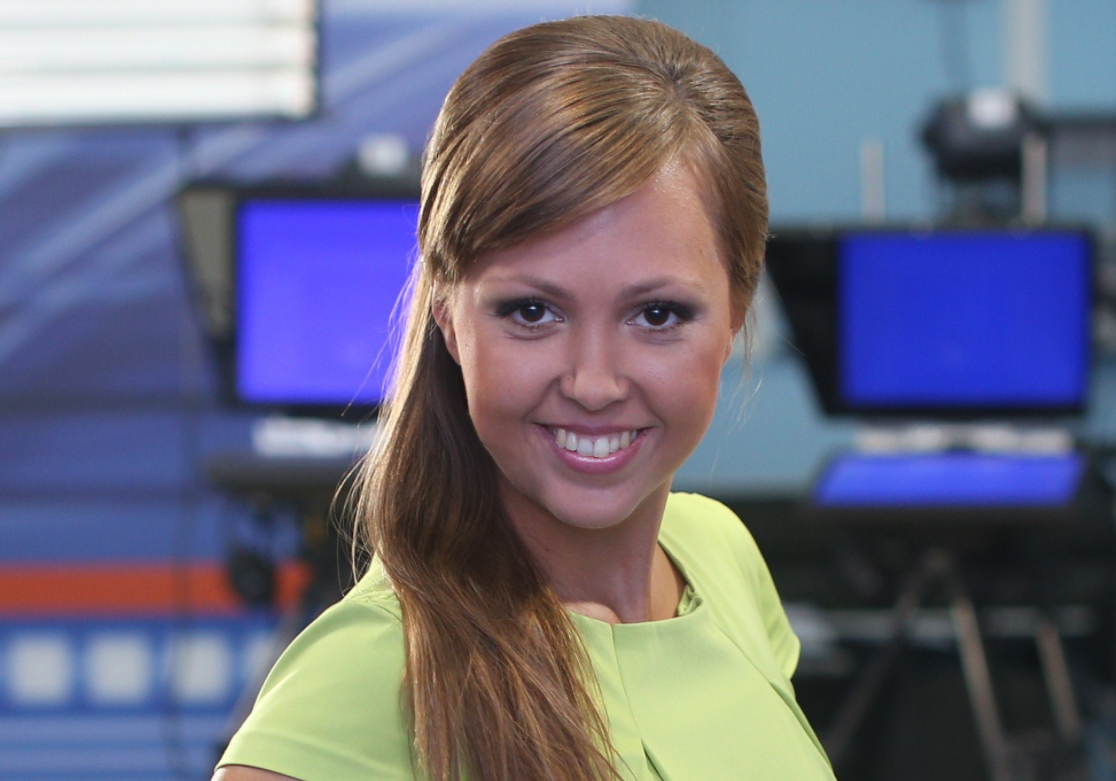 Photo from Anna Kurbatova's VKontakte account
"Russian propagandist Anna Kurbatova will be forcibly returned to the Russian Federation," SBU spokeswoman Olena Gitlianska wrote on Facebook on Wednesday afternoon. "Ukraine is a law-governed state, its law-enforcement agencies act exclusively within the framework of the current legislation. Necessary documents are now being prepared for her official expulsion."
Read alsoUkraine's media ministry demands details why two Spanish journalists on SBU's stop list"This will happen to anyone who allows himself or herself to disgrace Ukraine," she added.
Channel One earlier reported that SBU employees had detained its journalist Anna Kurbatova in Kyiv.
Kurbatova was included in the database of the Ukrainian Myrotvorets (Peacemaker) website, which tracks separatists and war criminals, because of her anti-Ukrainian activity. In particular, she was engaged in the production of a biased news story about a Ukrainian military parade on Independence Day by distorting and manipulating facts.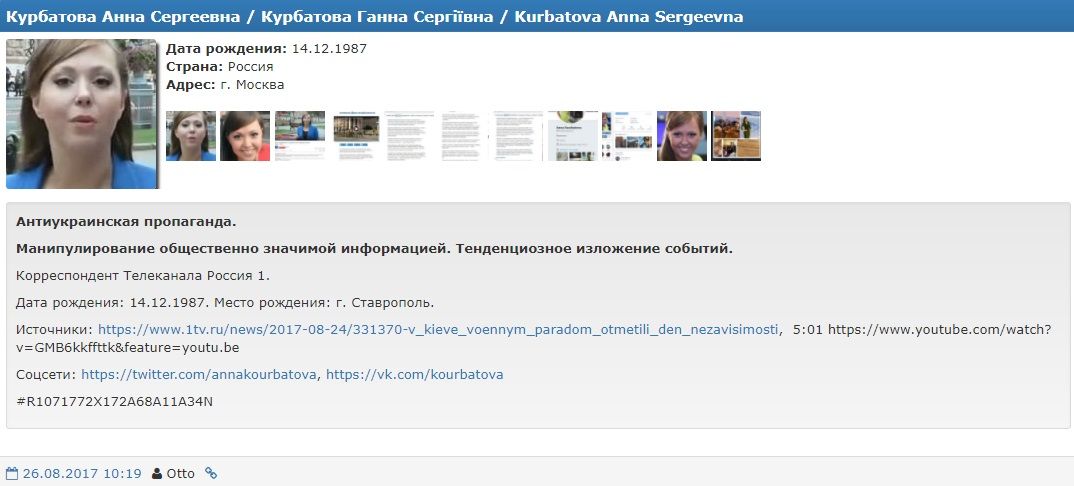 Screenshot