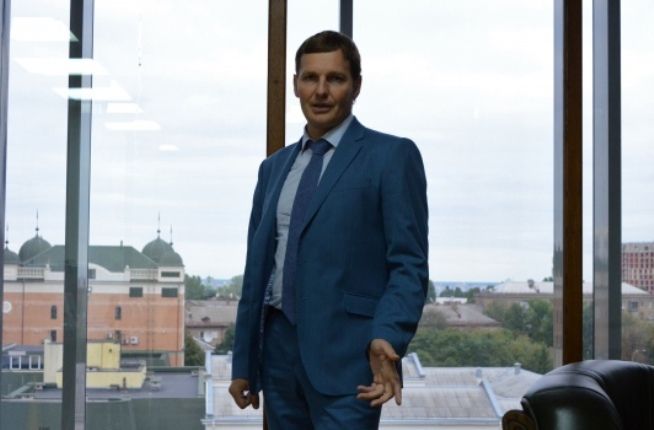 Insider
"It [Voronenkov's murder] has actually been solved, and the outcome [of the probe] will be made public as soon as the interests of the investigation allow this to happen," he said in an interview with Insider.
"I can only say that a fat period mark has almost been put regarding this murder. The investigation is already aware of the key points," Yenin said.
Read alsoKyiv court arrests accomplice to murder of Voronenkov for two months, without bailAs UNIAN reported earlier, former State Duma member Denis Voronenkov, who was expected to become an important witness in a treason trial against Russian-backed ex-president of Ukraine Viktor Yanukovych, was shot dead in the center of Kyiv on March 23, 2017. Voronenkov's bodyguard, who was wounded in the attack, also managed to hit the assassin with several shots as he returned fire. The killer later died amid surgery in a Kyiv hospital.
Voronenkov and his wife, singer Maria Maksakova, who was also a Russian politician, were granted Ukrainian citizenship in December 2016 after fleeing Russia. A former Communist Party member in the Russian parliament, he feared for his safety after speaking out against Russian President Vladimir Putin.
Voronenkov had been a vocal critic of the Kremlin's actions in Crimea and eastern Ukraine. He told Ukrainian media in an interview that Russia was going through a "pseudo-patriotic frenzy" similar to Nazi Germany.
Read alsoBefore Voronenkov's murder FSB abducted, interrogated his driver in Belarus - widowRussia launched a smear campaign against Voronenkov last year, pinning US$ 5 million fraud charges on him and his wife.
The Russian Investigative Committee indicted Voronenkov in absentia and put him on the Russian federal wanted list. Voronenkov was accused of large-scale fraud, namely an illegal seizure of a building in the center of Moscow in 2011. The criminal case against him was opened in October 2011.