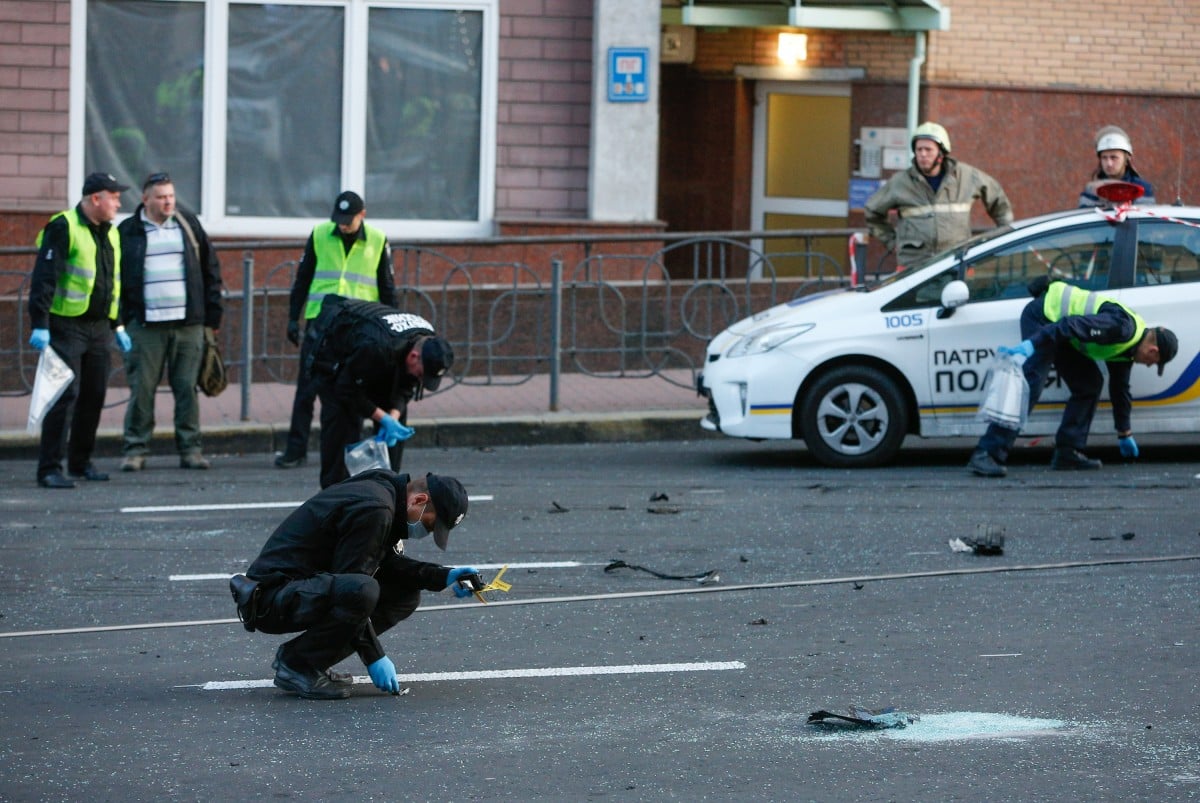 Photo from UNIAN
"There were three persons in the car, namely a man, who died, a woman who sustained serious injuries, with doctors struggling to save her life, and a child, who survived the incident and whose life is not in danger," Shevchenko said at a news briefing on Friday evening.
A criminal probe into the incident was launched on charges of "premeditated murder committed with the use of a publicly dangerous method" under Part 2 of Article 115, he said.
According to Shevchenko, the man's identity has been determined. "This is a person known quite well in the criminal world, and his name is Timur Makhauri. He is a citizen of Georgia, and he had firm connections with various Chechen groups," he said.
Shevchenko suggested the attack had been targeted directly against Makhauri.
Read alsoMan killed in car blast downtown Kyiv, woman injured (Photos, video)"He was also detained and faced justice in Ukraine this year, but he concluded an agreement with the investigators, pleaded guilty and received a suspended sentence," Shevchenko said.
Makhauri was accused of illegal possession of weapons, he added.
"His sentence was five years with three years of suspension under our Criminal Procedure Code," Shevchenko said.
Journalists found out that the woman and the child were not relatives of the deceased.
The victim is called Natalia, she is Ukrainian, her friends could not say how she happened to be in Makhauri's car, according to the television news service TSN.
Eyewitnesses said her husband had arrived on the scene immediately after the explosion and gone to hospital with her. The girl, aged 10, was also taken to hospital. Doctors did not find any serious injuries, yet, the girl was very frightened.
As UNIAN reported earlier, Makhauri, a member of a volunteer battalion who fought in Donbas, eastern Ukraine, was killed in a car explosion near the Besarabsky Market in central Kyiv on Friday. The woman lost her leg in the incident.