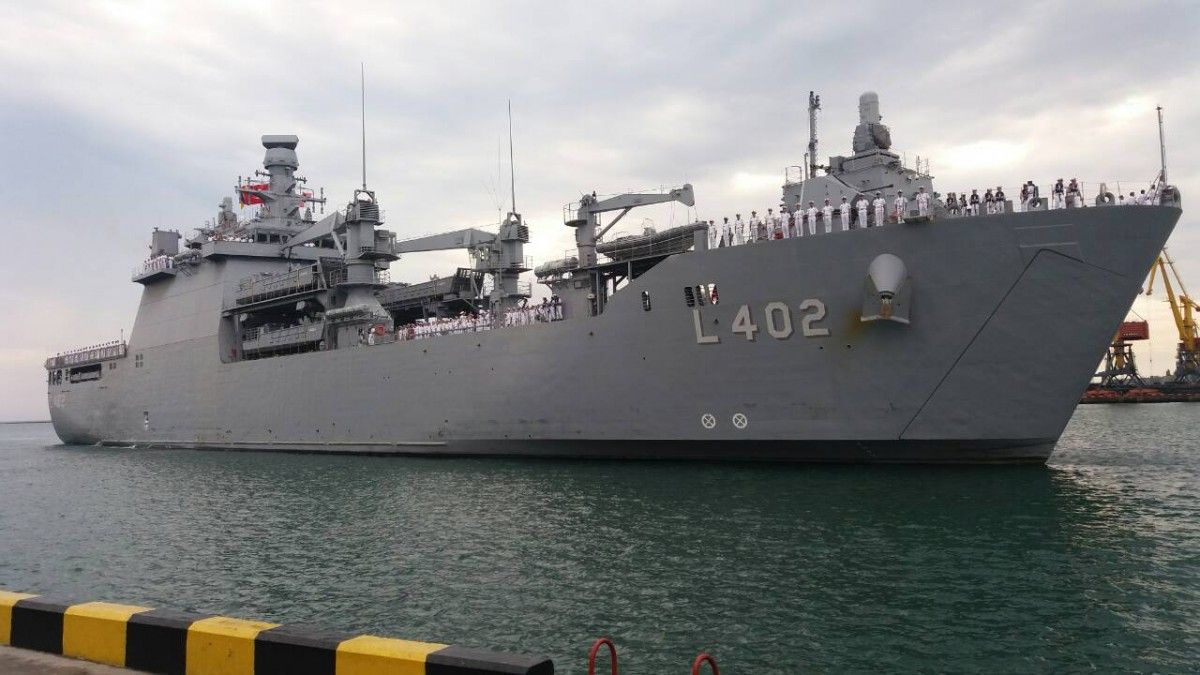 mil.gov.ua
Bayraktar arrived in the seaport of Odesa on September 10, with cadets of the Turkish Navy Academy on board, the Navy press service has told UNIAN.
The visit's schedule includes, in particular, a protocol meeting with the command of the Ukrainian Naval Forces, tours of the city, and other events.
Read alsoNewsweek: NATO shows Ukraine support at sea, but war in east turns bloodyAccording to the Turkish side, in the period from September 5 to September 25, the Open Sea cadet training program is under way, aimed at acquiring practical skills in vessel control, enriching experience, knowledge, and developing leadership skills.
The cadets have the opportunity to gain practical skills and knowledge in navigation, tactical maneuvering, firefighting, and sailing training.
Read alsoTroops from partner states to march on Independence Day parade in Kyiv along side Ukrainian forcesBesides Odesa, the ship will make similar visits to other ports in the Black Sea.
It is assumed that Bayraktar will stay in Odesa until September 12.