Lawyer meets with 19-year-old Ukrainian abducted by Russia's FSB in Belarus
A lawyer has been allowed to meet with 19-year-old Ukrainian citizen Pavlo Hryb who has been found in a Russian Federal Security Service (FSB) detention facility in Krasnodar after he was reportedly abducted in Belarus, according to the lawyer's post on Facebook.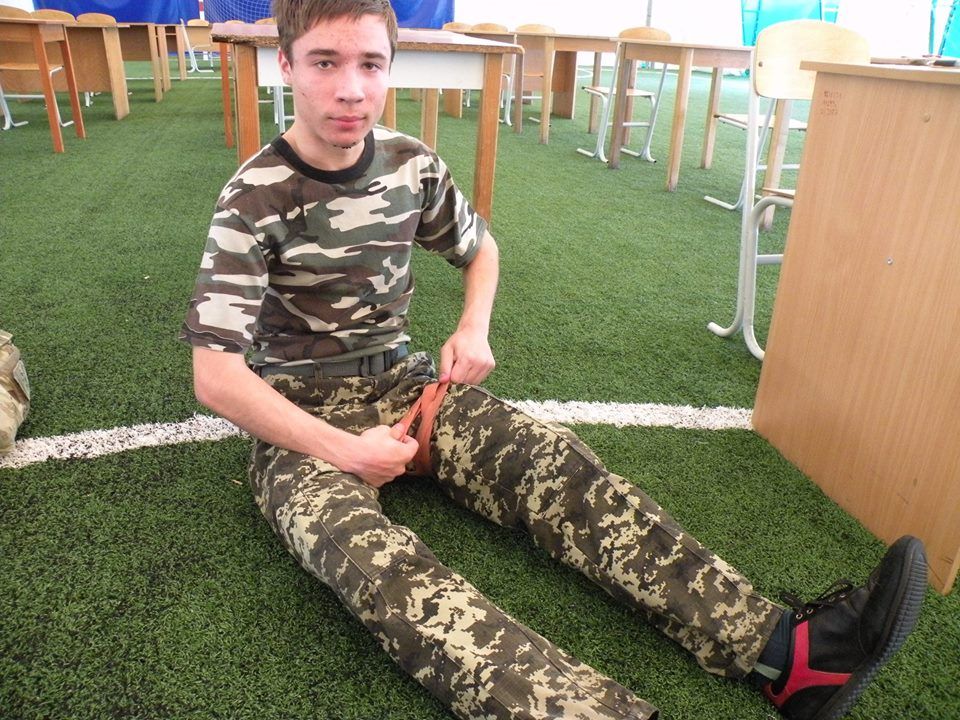 Pavlo Hryb is worried he cannot take his medicines / Photo from Ihor Hryb's Facebook page
"I've met with Pavlo Hryb. He looks okay, but is worried he doesn't have his medicines. Everyday needs haven't been addressed yet too," Andrei Sabinin wrote on Facebook on Monday, September 11.
The lawyer said the circumstances of the detention and other information in the Hryb case are classified. "I signed a non-disclosure agreement, therefore I cannot comment on the accusations," he wrote.
"According to Hryb, he was kidnapped by unknown persons in Gomel and handed over to other unidentified people, and a detention report was filed in Smolensk region about two days after. After that, he was brought to Krasnodar," Sabinin said.
According to previous reports, the lawyer was first not allowed to visit Hryb.
Read alsoUkraine MFA: Russia's FSB officially admits abduction of 19-year-old Ukrainian in BelarusAs was reported earlier, the Russian FSB officially confirmed that Hryb who disappeared during his visit to Belarus was detained by the Russian special services and is charged with a terrorism offence.
Pavlo Hryb's father, Ihor Hryb, earlier told UNIAN his son had been detained by FSB operatives in the Belarusian city of Gomel where he had arrived by charter bus on Ukraine's Independence Day, August 24, to meet with a girl whom he supposedly met on the internet. It was established he had crossed the Ukrainian-Belarusian border unhindered. The contact with the young man had been lost since then. His father believes that his son was snatched by the FSB over his patriotic views, vocally expressed on social media.
If you see a spelling error on our site, select it and press Ctrl+Enter