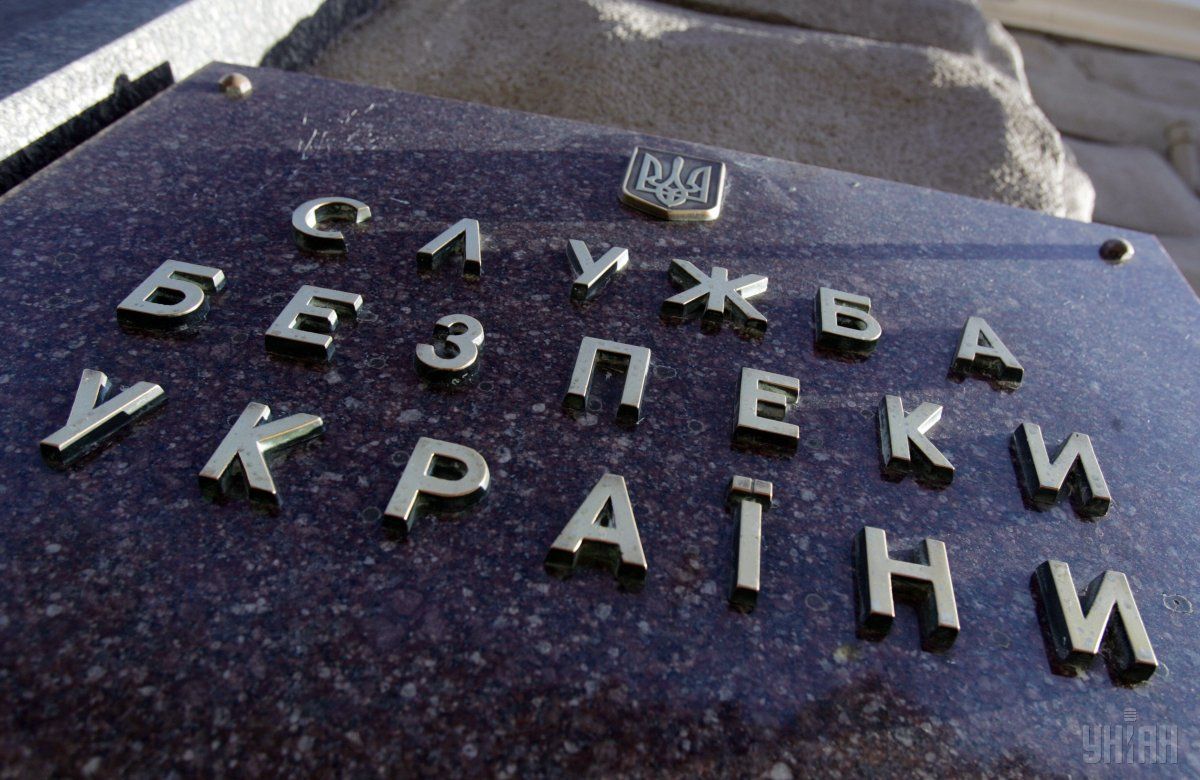 Photo from UNIAN
The SBU revealed that the 18-strong network, established upon orders from Russian intelligence, included a combat sabotage unit and a number of informers. The network's supervisor is said to be stationed in Russia's Belgorod.
SBU operatives have documented numerous trips of the group leader to Russia where he was issued orders and assignments. The perpetrator was detained upon obtaining classified data on military developments within the framework of the state defense order.
During the searches, computer hardware was seized as well as cell phones provided by Russian operatives to ensure the systemic transfer of intel. Some 14 data carriers were also seized, including those containing classified files; lists of logins and passwords to emails; and coding keys for communication with Russian intelligence.
SBU
During raids in the homes of other members of the clandestine network established by the Ukrainian counterintelligence, more evidence was collected of their ties to the Russian security forces.
At one of the group members' home, the coordinates of a cache of weapons and ammunition stored ahead of the planned acts of sabotage were discovered. The cache appeared to contain two RPG-22 grenade launchers, four F-1 and RGD-2 grenades with fuses, and a TNT grenade.
Read alsoCache with weapons, ammo discovered near KyivThe six detainees, including the group's coordinator, have been issued suspicion notices. The network members are charged with high treason (Part 1 of Article 111 of the Criminal Code of Ukraine).
As UNIAN reported earlier, President of Ukraine Petro Poroshenko said that Russian clandestine networks remained important tools of special operations of Russian intelligence services in an undeclared war against Ukraine, therefore the Ukrainian security forces would pursue their efforts to hinder their subversive activities.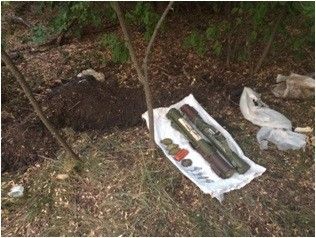 SBU